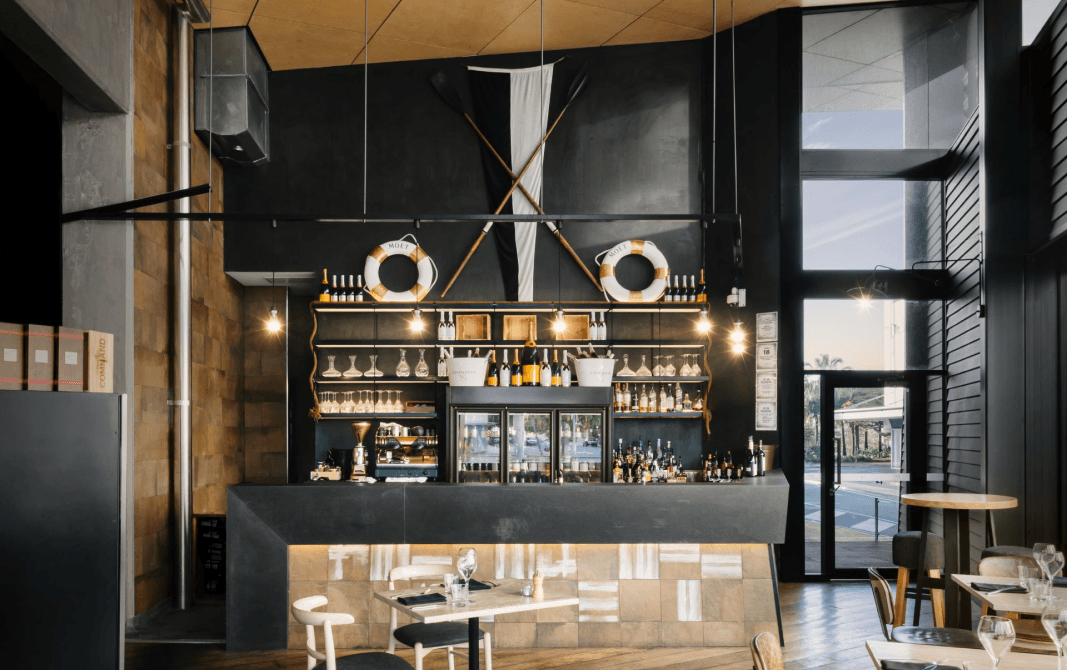 The Best Restaurants on the Gold Coast
Scroll to explore
The Best Restaurants on the Gold Coast
Known for its world-class beaches, subtropical climate and top-rated tourist attractions, the Gold Coast is also home to an epicurean food scene that is guaranteed to satisfy the foodie in you. With vibrant cuisines from around the world, authentic flavour combinations and modern gourmet menus, the only trouble you'll have is deciding on where to eat next.
To help save you time when planning an amazing meal in and around Surfers Paradise, here are some of the best Gold Coast restaurants to check out during your stay at voco® Gold Coast.
Clifford's Grill & Lounge
Located on the Ground Floor of voco® Gold Coast, Clifford's Grill & Lounge is regarded as the finest grill and steakhouse on the Gold Coast. Focusing on flavour and freshness, enjoy a well-rounded menu that embodies the true spirit of surf and turf with flame-grilled meats, fresh seafood and mind-blowing tasting experiences.
Begin your meal with small plates of tapas, with freshly shucked Pacific oysters, seared rare Wagyu, seared clearwater scallops and warm calamari salad. Mains include premium grass-fed sirloin, grain-fed rib eye, charred kingfish and chargrilled free-range chicken half. For special occasions and those who like to share, be sure to sample the melt-in-the-mouth slow-cooked lamb shoulder and the 1kg T-bone steak.
Sides include garlic baked ciabatta, charred broccolini, zucchini fries and American slaw, to name a few. Open from 5 PM to late every Wednesday to Sunday, drop in for a dish of sweet pork belly, lemon-dripped oysters, bombe Alaska and classic cocktails by the sea.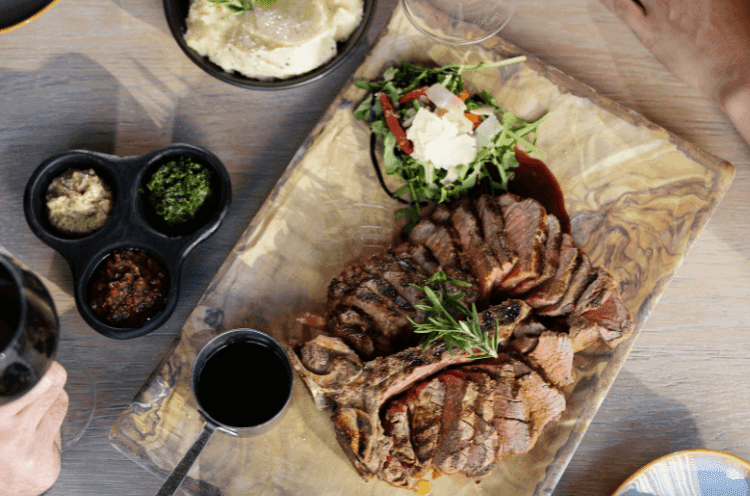 Edgewater Dining & Lounge
Located just a 10-minute walk from voco® Gold Coast, Edgewater Dining & Lounge serves up traditional Australian cuisine with an Italian twist. As one of the Gold Coasts' premier waterfront restaurants, enjoy seasonal dishes and an ever-evolving menu with spectacular views.
Start your meal with sourdough topped with roasted garlic and rosemary butter or fresh oysters with a bloody mary dressing. Small plates are ideal for kids and adults alike, with melt-in-the-mouth calamari, meatballs and Korean fried chicken popular options. For mains, mounds of steaming fresh egg linguine topped with carbonara, prawns and meatballs are crowd-pleasers. Desserts include the traditional English favourite, Eton Mess. Italian Panacota, and French Caramel crème brûlée.
If you're more into liquid menus, then you'll love the Edgewater Liquid Journey which covers everything from cocktails and cabernets to spirits and beers. Open from 11 AM till late every day of the week, there's always time to stop by for lunch, dinner and drinks.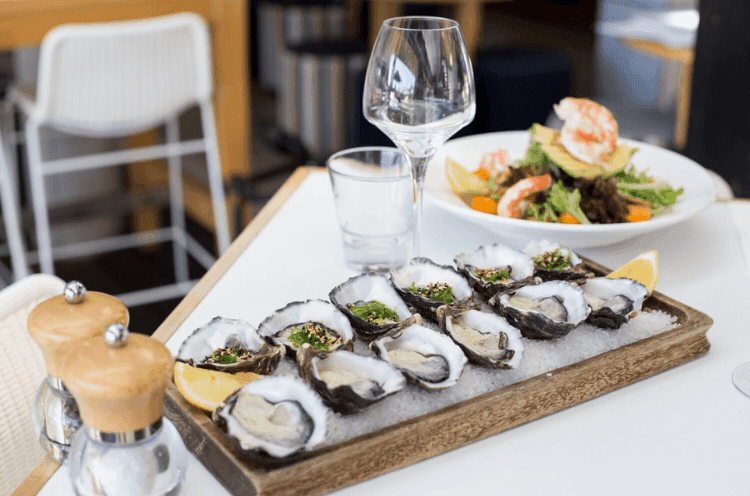 Orzo, Broadbeach
Just steps from the beautiful beach of Broadbeach, Orzo, Broadbeach is a contemporary Italian coastal restaurant serving up a flavour journey that celebrates authentic Italian cuisine. With fresh pasta made in-house using imported '00' flour all the way from Italy, specialty meats and fresh ingredients, enjoy inspired menus that rival those of a traditional Italian trattoria.
Begin with BBQ calamari, tarragon pesto, fregola Sarda and balsamic vinegar sambal or the Shaved cured meat selection, with olives, house pickles, aged balsamic and bread. Homemade pasta includes ravioli, cavatelli, pappardelle, and gnocchi, while mains feature BBQ pork neck, grilled lamb cutlet and market fish. Every bite is loaded with the true taste of Italy, perfectly complemented with a selection of wines, spirits and aperitifs.
Open seven days a week from 12 PM to late, Orzo is just a 5-minute drive from voco® Gold Coast, making it the perfect place to enjoy delectable dishes, simple flavours and the warmth of the country in every bite.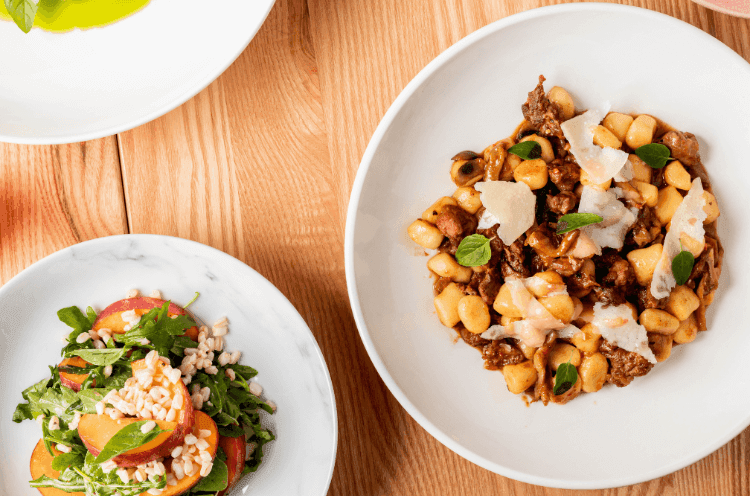 Yamagen, Surfers Paradise
Just a quick 3-minute taxi ride from voco® Gold Coast is the best Japanese restaurant on the Gold Coast; Yamagen, Surfers Paradise. Step into a world of authentic Japanese decor, cuisine and traditions. An extensive whisky list with offerings from some of the finest Japanese distilleries awaits, as does a variety of Sake, cocktails and Japanese cuisine. Pull up a seat and prepare yourself for the best hand-rolled sushi, sashimi, kushiyaki, gyoza and tempura in Surfers Paradise, seasoned to perfection and served in style.
Savour the rich sweetness of chicken teriyaki, served atop a bed of charcoal roasted spring onions and local warrigal greens. For sushi lovers, hosomaki, uramaki and izakaya feature heavily, while little ones will love the delicate flavours of the baked fuji apple with almond nougatine and miso caramel. Stop by for a bowl of steaming dumplings and a glass or two of Sake from Tuesday to Saturday, 5:30 PM to late.
White Rhino Bar & Eats
With a garden vibe, waterfall bar, rock wall and extensive food and drinks menu, White Rhino Bar & Eats is a must for those looking for a buzzing atmosphere. Enjoy live music and entertainment while tucking into share plates, signature burgers, pasta, salads, steaks, mains and desserts with global influence. For families, a thoughtful kids' menu ensures even the tiniest of appetites are taken care of, while the mains cater to big bites and healthy appetites.
Kick start with duck spring rolls, garlic bread or arancini before moving on to a southern fried chicken burger, wagyu burger or a generous serving of steaming seafood risotto. Beer battered fish and chips await traditionalists while the dessert menu features chocolate brownies and white chocolate and citrus panna cotta.
Located just a 10-minute walk from voco® Gold Coast, White Rhino Bar & Eats is the perfect place for a lively night out on Cavill Avenue. Open from 5 PM till late every Wednesday to Sunday, reservations are recommended.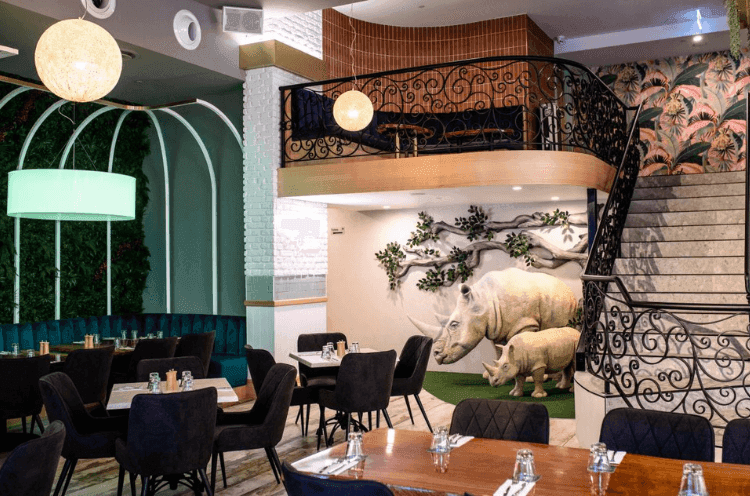 Social House
When you're in the mood for great food but don't feel like getting dressed up to the nines, Social House is the only place to go. Celebrating the Gold Coast and all of its unique quirks, prepare yourself for a truly mouthwatering feast loaded with flavour, flair and freshness. Order from the Small and Tasty section for gems including crispy salt and pepper squid, grilled halloumi and pulled pork sliders. For something more substantial, you can't go wrong with the flame-grilled wagyu beef burger, Bangkok chicken salad, or linguine seafood.
Indulge with a stretched pizza topped with mozzarella, house BBQ sauce, wagyu meatballs, salami and bacon with the Social BBQ Pizza. Top-ups include seasoned fries with aioli sauce, sweet potato fries, American slaw and house salad. Finish off your meal with a sticky date pudding, chocolate fondant or rich cheese board. The bar and lounge are open from 10 AM to late, 7 days a week and are ideal for delicious family meals that taste as great as they look.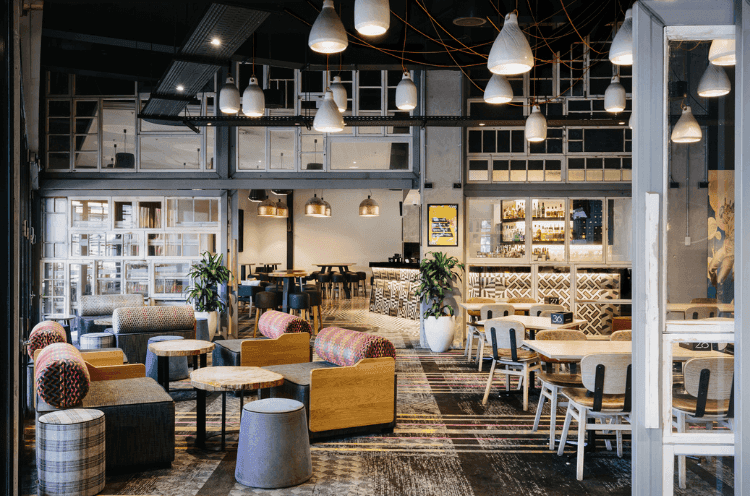 Book a stay at voco® Gold Coast
Home to three thriving Gold Coast restaurants, two beautiful outdoor pools and one prime location in the heart of Surfers Paradise, voco® Gold Coast brings the best of appetite, adventure and accommodation together under one roof. Discover 389 stylish and unstuffy ocean, river or hinterland view rooms and suites, with access to L'Aqua Day Spa, Gold Coast Beach and the best shopping, dining and leisure activities.