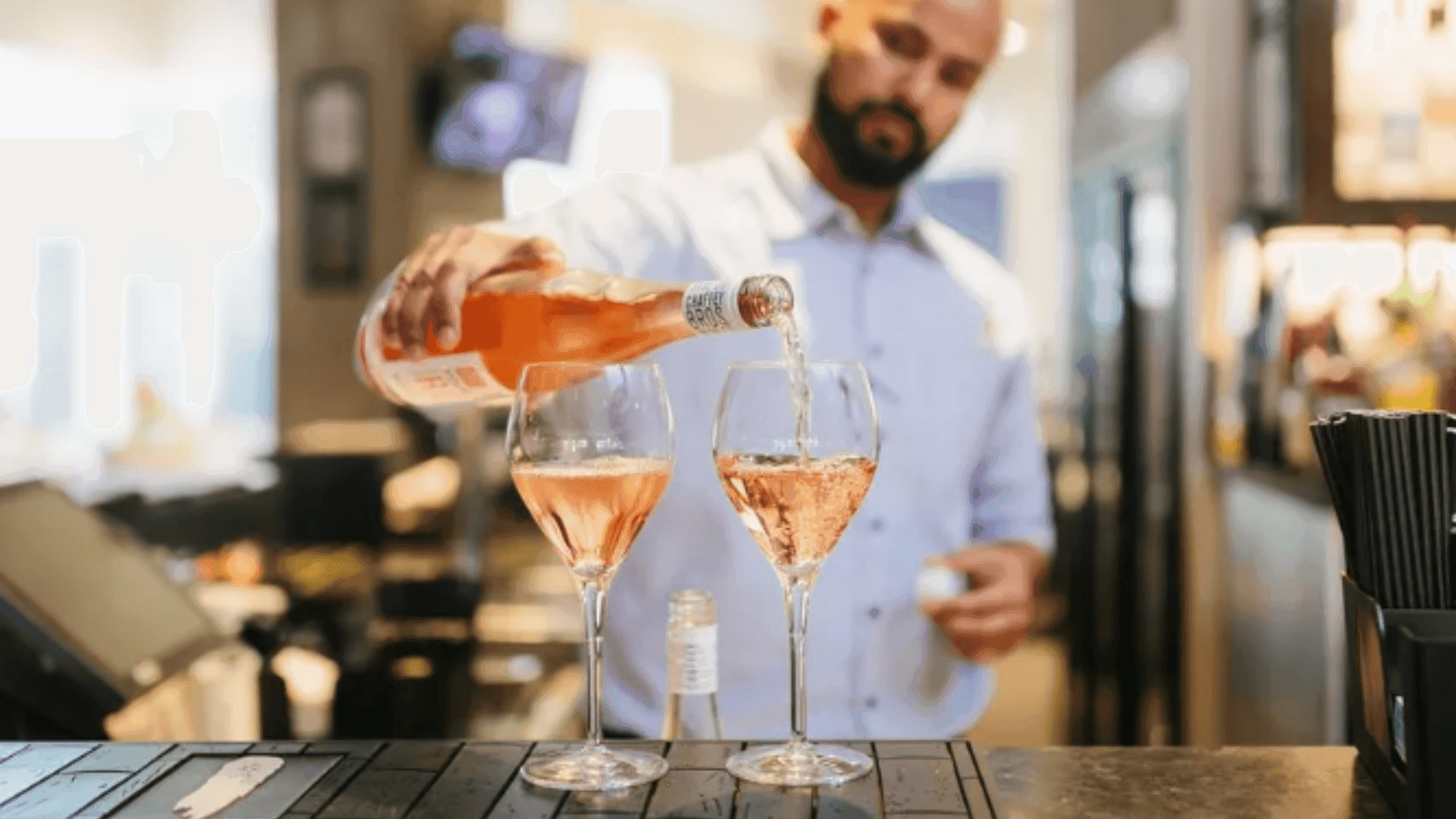 The 10 Best Gold Coast Bars to Visit This Summer
Scroll to explore
The 10 Best Gold Coast Bars to Visit This Summer
With the long balmy days of summer finally making a return, the Gold Coast bar scene is ready to welcome sun seekers and fun seekers once more. What better way to make the most of your stay than winding down with a drink or two beachside, watching the world go by?
Home to an eclectic mix of watering holes and restaurants, making your way around the many insta-worthy cocktail lounges, underground speakeasies and trendy Gold Coast rooftop bars is an adventure in itself. Whether shopping in Surfers Paradise, surfing in Broadbeach or exploring the best of Burleigh, you're guaranteed to work up a thirst.
From creative cocktails blended by expert mixologists to smooth single malts on the rocks with a side serving of Pacific Ocean views, here are 10 of the best Gold Coast bars well worth a visit this summer.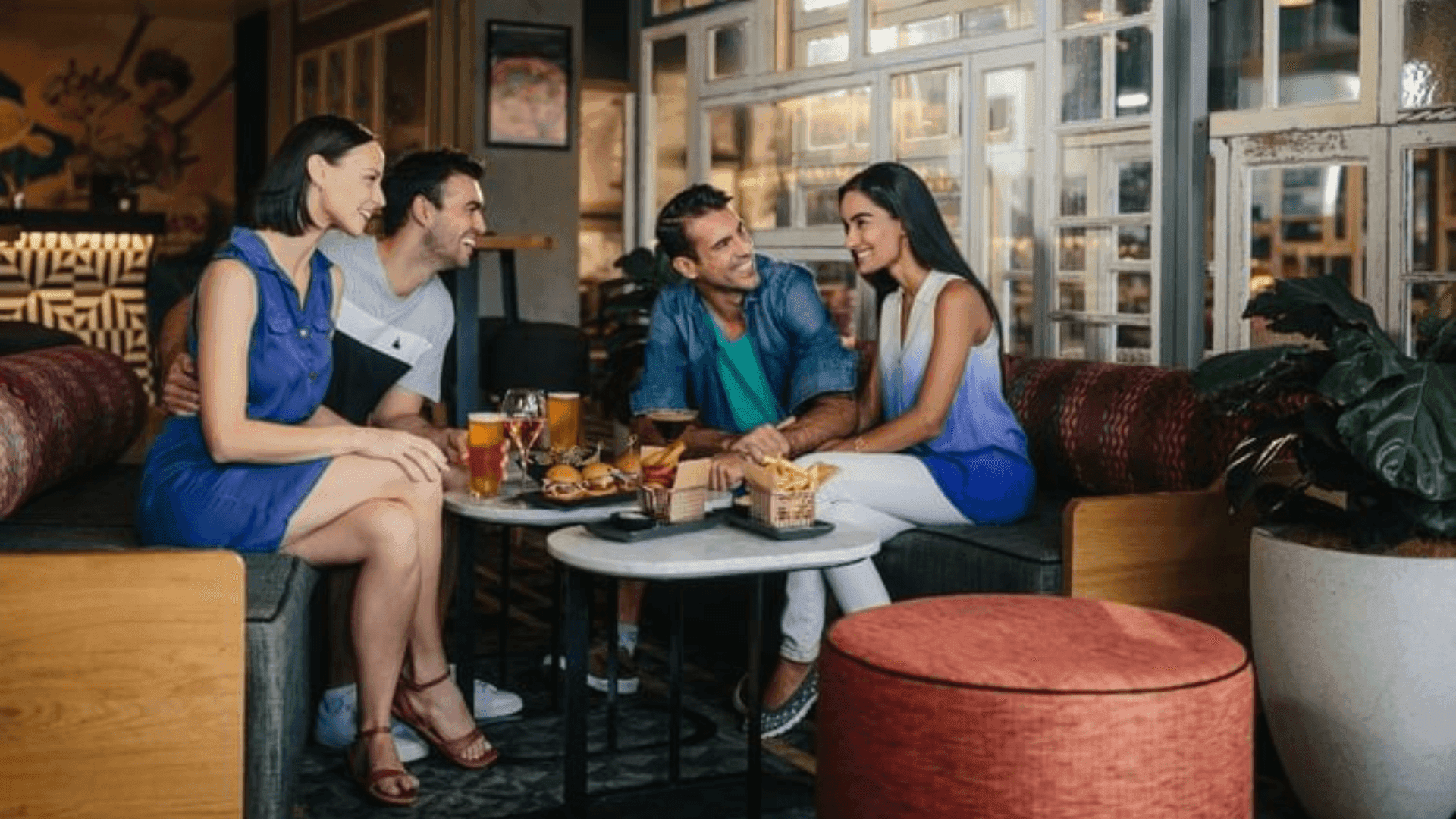 1. Social House
Drop by our very own Gold Coast Bar, Social House morning, noon and night. Whether you're looking for somewhere to enjoy pre-dinner cocktails with friends, a space to relax after a long day of work, or somewhere to soak up live entertainment, we've got you covered. Pull up a chair and order a tall glass of wine. Share mouthwatering tapas that deliver on flavour and freshness. Let your hair down with a great selection of wines, beers, spirits and ciders - and relax, reconnect and celebrate in one of the best hotel bars near the beach.
2. Nineteen at The Star
Offering spectacular views of the Gold Coast skyline, the adults-only Nineteen at The Star bar is the perfect choice for a sophisticated start to your night out. Sundrenched in the afternoon and moon bathed at night, sample exquisite Sommelier selected wines, signature cocktails and smooth and smokey spirits as you watch the sunset over the region. Open daily from 4pm, immerse yourself in the chic ambience as you sip the night away on the 19th Floor at The Star Gold Coast's almost-but-not-quite Gold Coast rooftop bar.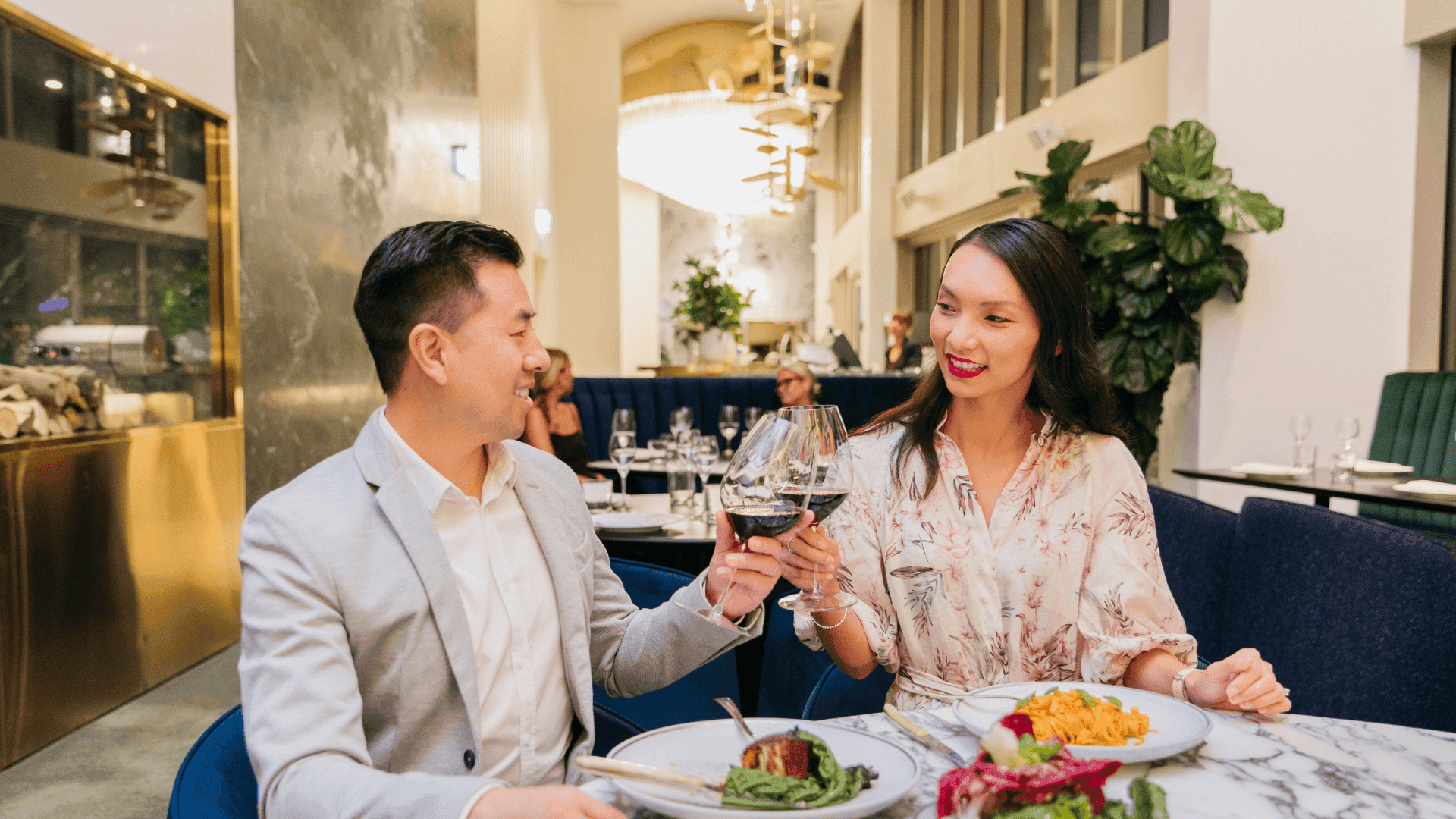 3. The Pink Flamingo
Located just 5-minutes down the coast from voco® Gold Coast in the heart of Broadbeach, The Pink Flamingo exudes 1920's Spiegeltent and NYC Cabaret Club district. This 5-star entertainment complex plays host to international acts and performances, cabaret shows, burlesque and much more. Open Tuesdays, Friday, Saturday and Sunday, get together with friends for an evening of entertainment, cocktails and golden-age Hollywood glamour. Signature cocktails such as The Showgirl and The Bubblegum Bunny hit the right spot, while a wide selection of spirits, wines and beers are on the menu throughout the night. Enjoy one of 8 productions weekly for a night you're sure to remember at this unique Gold Coast bar.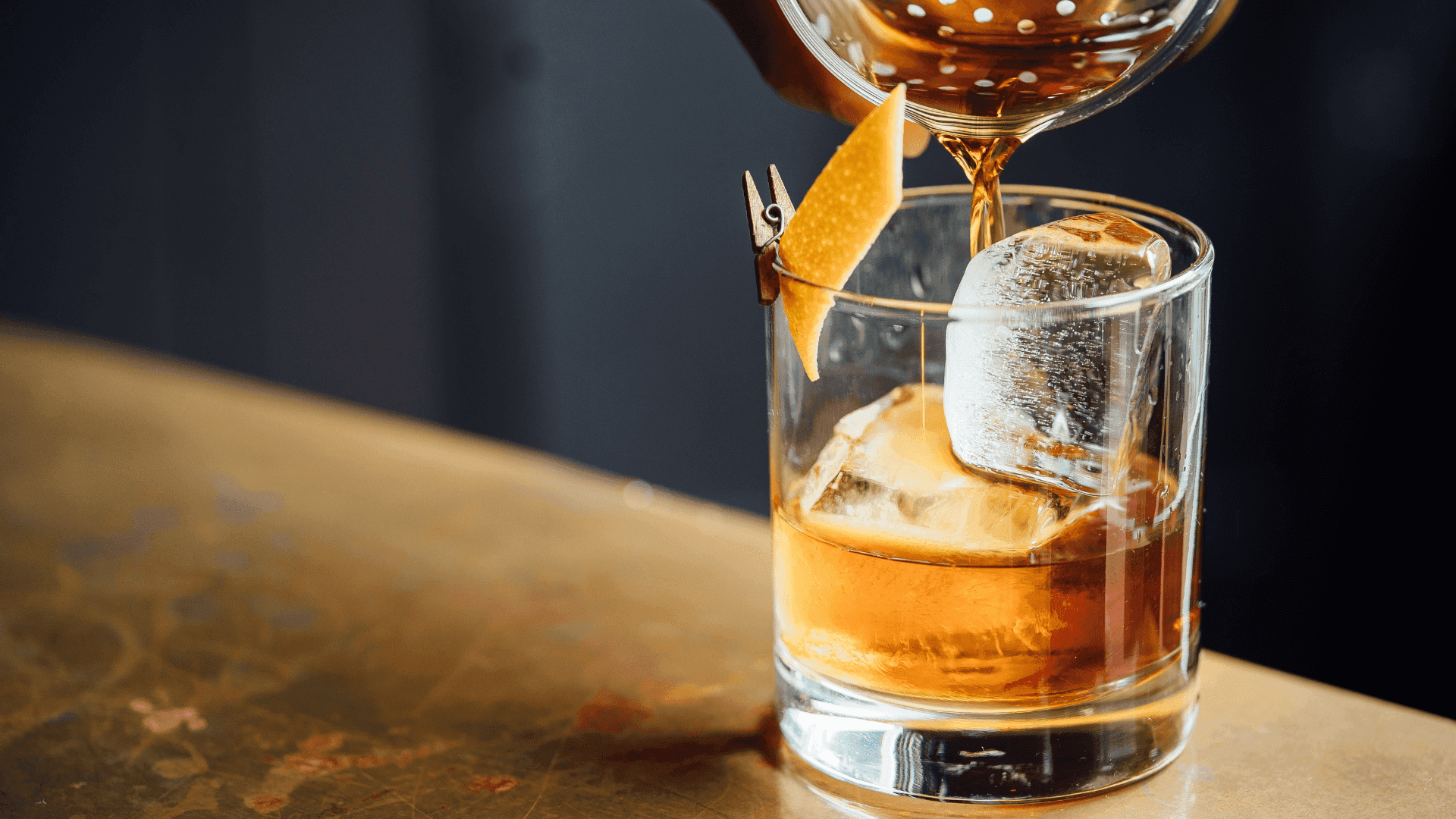 4. Justin Lane
Justin Lane Gold Coast rooftop bar is among the creme de la cream of Gold Coast bars to visit this summer. Enjoy a bite to eat downstairs before making your way out onto the original rooftop bar in beautiful Burleigh. Sip on generous glasses of mango, coconut, lime, vodka & heaps of ice with a Mango & Coconut Caprioska or sample wine, spirits, beer and cider as you look out toward the iconic Burleigh Point. With a great selection of cocktails, mouthwatering food and lively entertainment on tap, Justin Lane is everything the best Gold Coast Bars should be.
5. NAÂMi
Secreted away behind an almost forgettable back door on a banh mi takeaway shop front, NAÂMi whisks patrons off to a hidden world. Step off of the Gold Coast sidewalk outside 47 James Street and into a space inspired by the backstreets of Vietnam in a truly unique speakeasy experience that is the first of its kind in Burleigh. Stop by for a crisp crust bánh mì before sliding behind the door for signature cocktails like Phee Phy Pho Yum, made with Kaffir Lime Leaf Infused Bacardi Carta Blanca, Bacardi Spiced, House Clarified Pho Mary Mix, Lime, Sriracha, Soy, Sesame, Black Garlic. Enjoy afternoon beats at Saigon Sundays, live music and entertainment on Fridays and Saturdays, and Wednesdays for Quiz Night.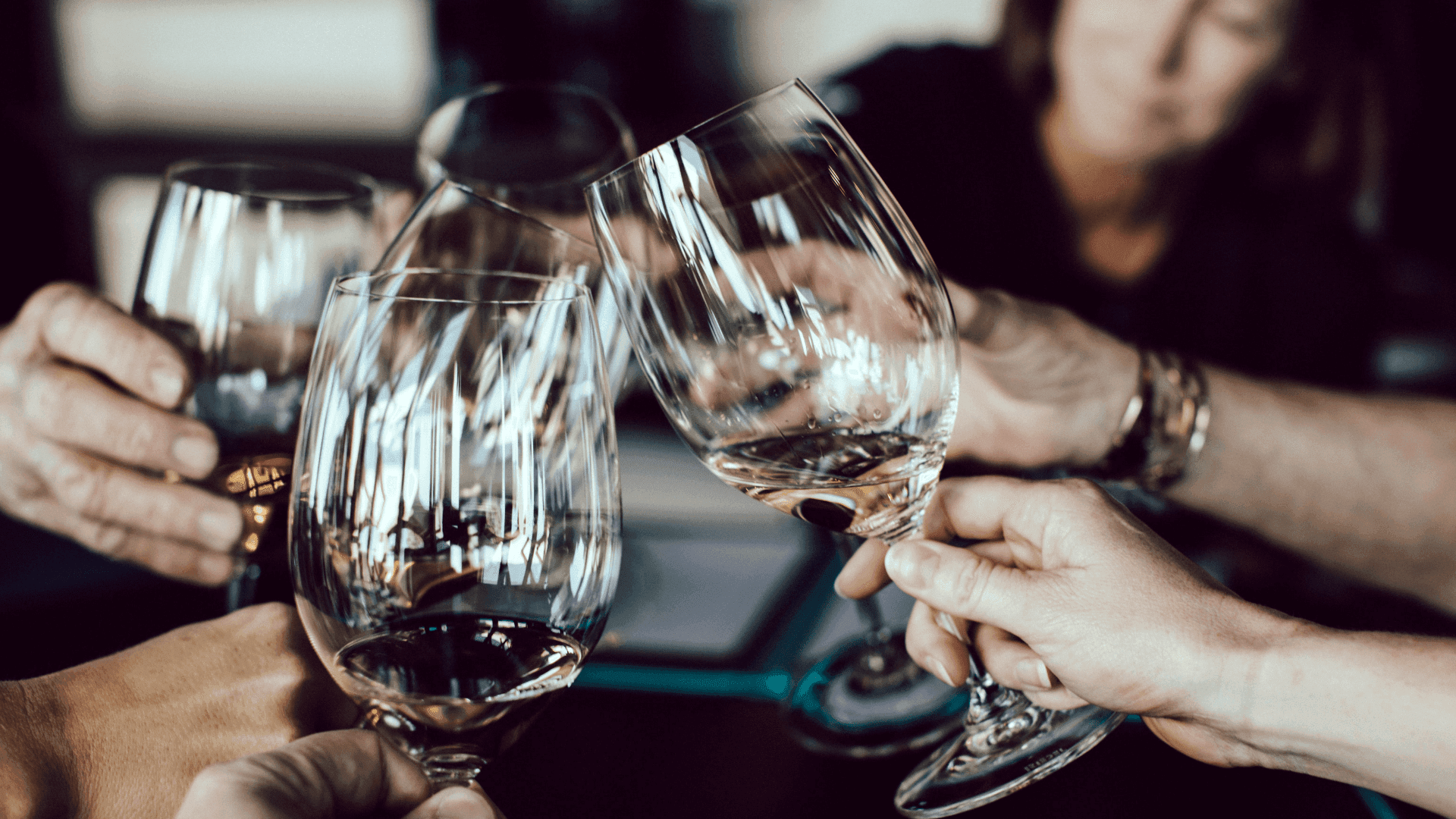 6. Atrium Bar
Often touted as one of the best bars on the Gold Coast and also at The Star Gold Coast is the ever-fun Atrium Bar. Party the night away under the disco ball with live entertainment, resident DJs and sleek styling every Thursday to Sunday. Take a seat in one of the comfy booths and make your way through the extensive list of cocktails, beers and spirits. If you prefer to have a laugh with your drink, be sure to stop by on a Wednesday night for the weekly comedy club. Just 5-minutes drive from voco® Gold Coast, jump on the G: Link and glide down the coast for an enjoyable evening out in Broadbeach.
7. The Loose Moose
The Loose Moose is another favourite on the Gold Coast bars scene thanks to its prohibition styling with a canadian twist. Hugely popular with locals, enjoy late night drinks in Broadbeach, just 5-minutes from voco® Gold Coast. Explore more than 160 varieties of whisky, 80 beers and an endless list of cocktails served up with live entertainment and 'dirty food' made clean. Whether you're looking for a little midweek madness or a weekend of Americana-esque speakeasy fun, The Loose Moose is the place to go.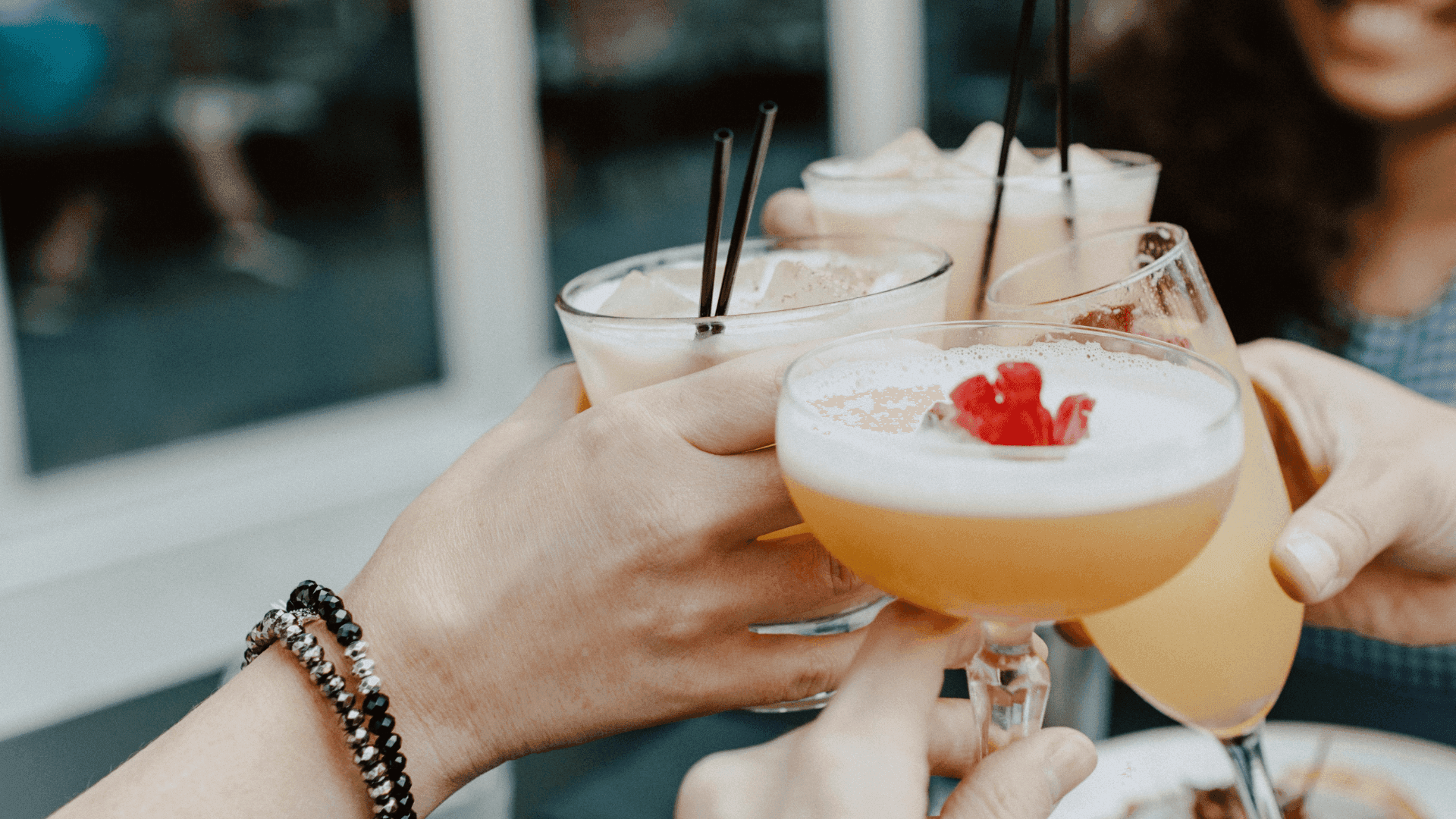 8. Aloha Bar & Dining
Discover a little slice of Tiki heaven just 5 minutes from voco® Gold Coast at Aloha Bar & Dining. Nestled in beautiful Broadbeach, live your best life as you party the night away with karaoke, host DJs, theme nights and more. Indulge with tropical cocktails, plates of tapas and Polynesian/Pan-Asian cuisine. Aloha focusses on Australian-only wine, spirits and craft beers, bringing flavours and strengths from across the country together under one lively venue. Open Thursday to Sunday from 6pm till 1am weekly.
9. Hyde Paradiso
Pull up a seat overlooking Surfers Paradise Beach and indulge in a little bit of Mediterranean lifestyle at Hyde Paradiso. Just 900m from voco® Gold Coast, enjoy a beachfront walk as you make your way to one of the best Gold Coast beach bars. Open 7 days a week from 7am to 10:30, and then from 12pm until late Wednesday to Sunday, kick back with tall cocktails and tasty tapas for breakfast, brunch and dinner. Sip on Champagne and rosé and sample decadent flavours as you relax by the beach in the heart of Surfers Paradise Esplanade.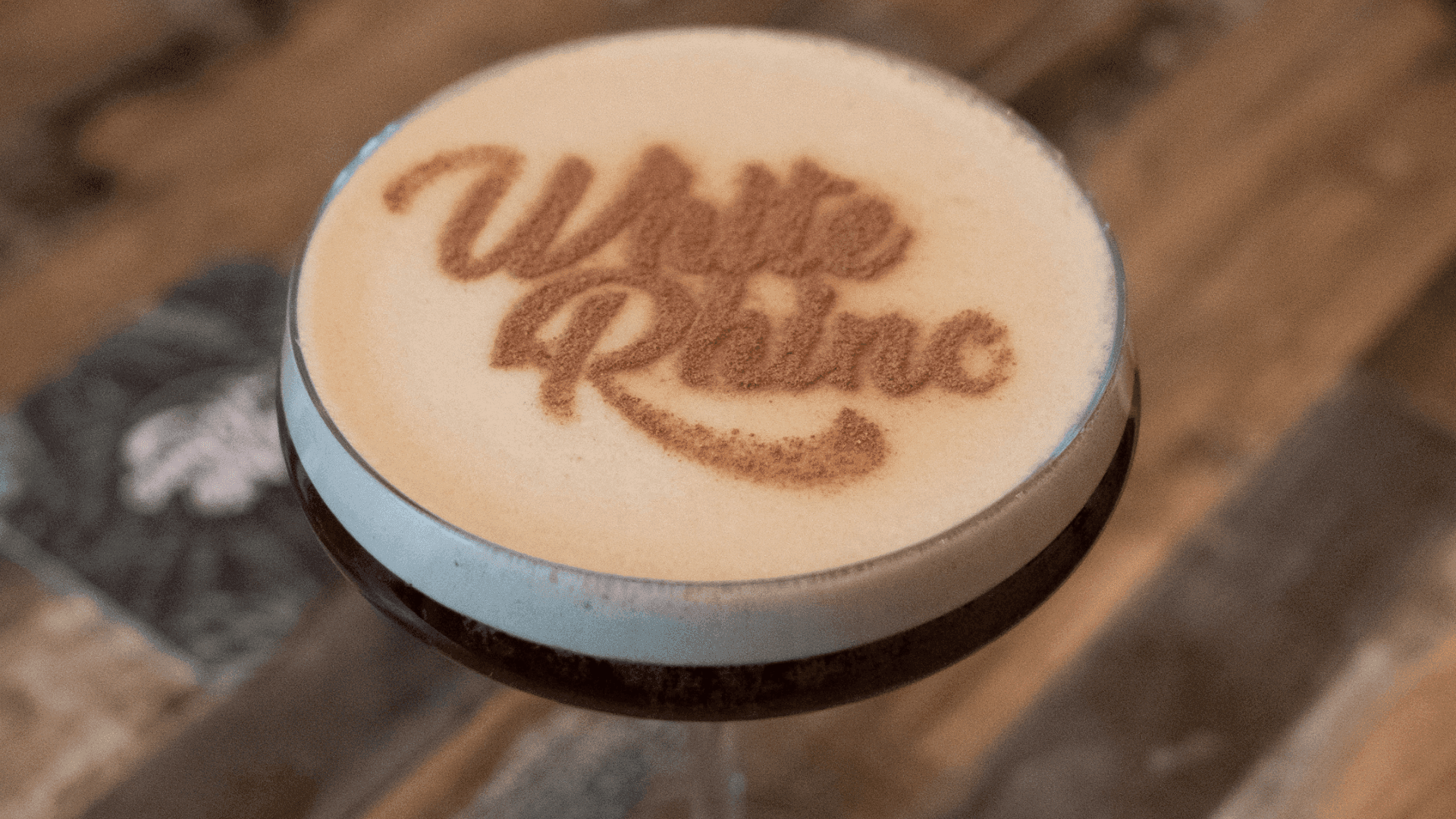 10. White Rhino Bar & Eats
Whether it's mid-week drinks with family and friends or a weekend of celebrating a special occasion, White Rhino Bar & Eats is a fantastic Gold Coast Bar to add to your list. Less than a 5-minute drive from voco® Gold Coast, sip on curated cocktails, craft beers and spirits galore. Soak up the atmosphere with live entertainment and special nights held throughout the year. Whether you're looking for somewhere to live it up on New Year's Eve or a place to party with your girls, White Rhino combines the best of food, drinks and fun in Surfers Paradise.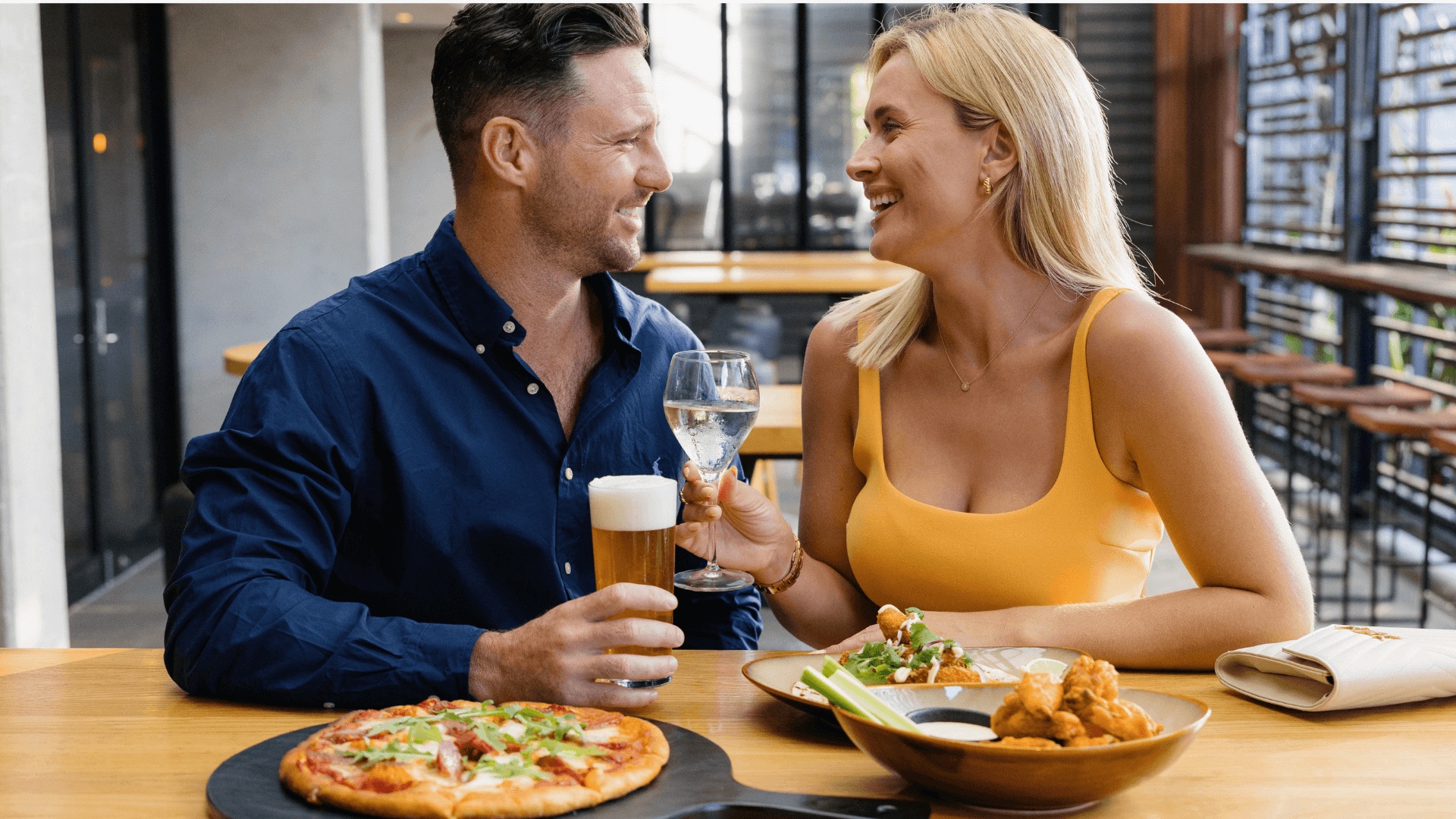 The Best Gold Coast Bars
When it comes to making the most of the many vibrant beachside bars, luxe lounges and cabaret complexes, voco® Gold Coast puts you within easy reach of the best of the best. With relaxing rooms and spacious suites, wake up from the night before with an invigorating walk-in shower before heading down for breakfast - caffeine included!
Enjoy accommodation on the Gold Coast that places you just minutes from icons such as Cavill Avenue, Surfers Paradise and Burleigh Heads. Plus, with two pools, a 24-hour gym, L'Aqua Day Spa and the beach just a stone's throw away, those all-important daytime holiday vibes are taken care of along with those nights out to the best nearby Gold Coast Bars.