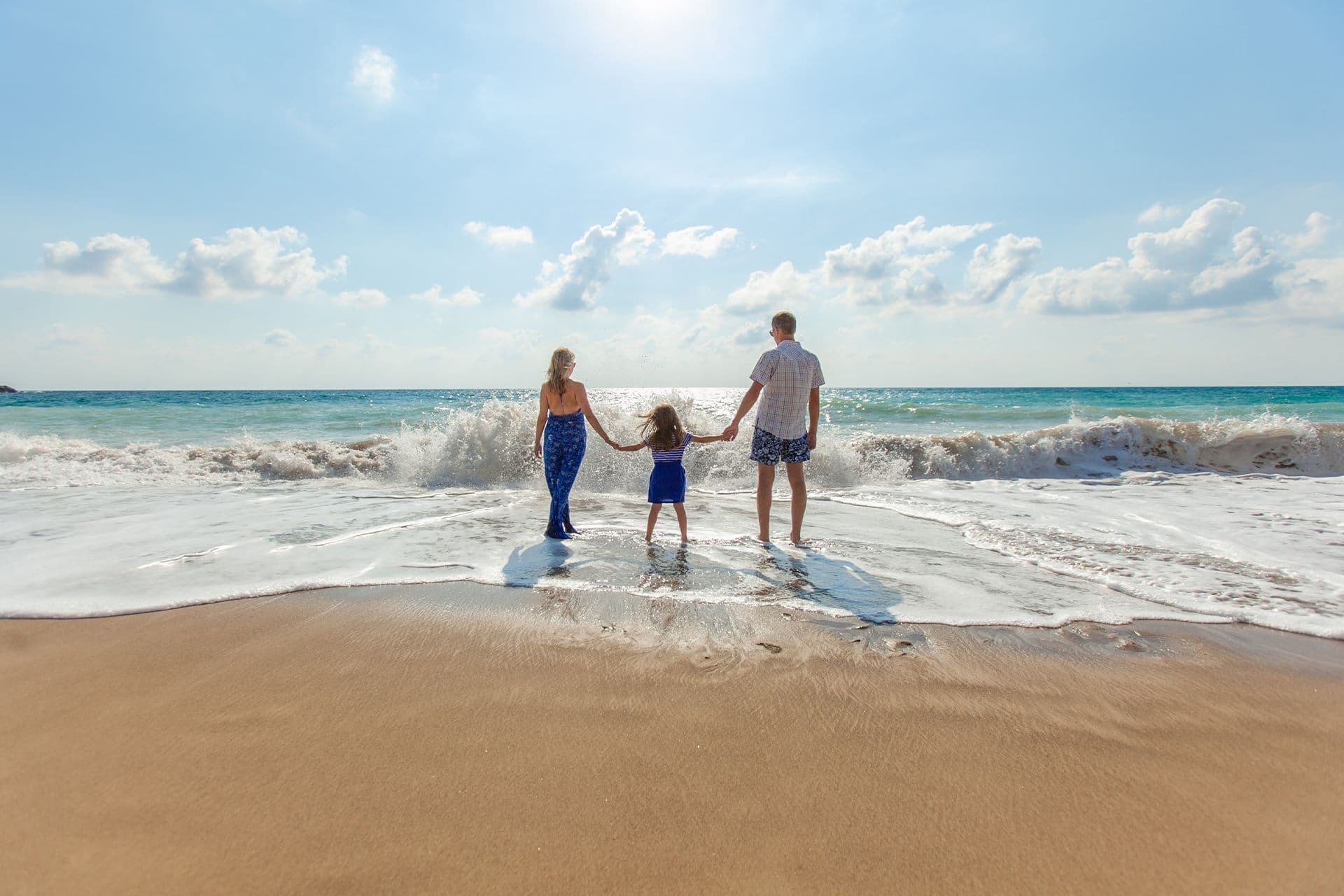 The Ultimate Guide to Family Accommodation & Holidays on the Gold Coast
Scroll to explore
The Ultimate Guide to Family Accommodation & Holidays on the Gold Coast
The Gold Coast is the perfect destination for a good old-fashioned family holiday. Spend long and lazy days exploring gorgeous beaches, endless activities, gourmet delights, warm summer nights, and lots of family-friendly fun. It's an all-in-one destination made for the whole family. There is something for everyone.
Surfers Paradise tops the list for beachside breaks, and for good reason. This bustling metropolis is an explosion of traditional seaside city meets glitzy and modern living. From shopping to restaurants and bars to beaches, good vibes and a buzzing atmosphere awaits.
We know that planning the perfect family holiday can be tough. Especially when you're not familiar with the local area. So, to help you put together the perfect itinerary, here's some of the best hidden gems, activities, and things to do on the Gold Coast for a full-speed ahead experience. Let's do this.
Best Times to Visit
Getting Around
Packing Essentials
Places to Eat
Best Bars to Visit
Things to do on the Gold Coast
Best Beaches to Explore
Holidays in the Heart of Surfers Paradise
Book Your Stay Today
Best Times to Visit the Gold Coast
There really is no right or wrong time to visit the Gold Coast. Each season comes with its own unique fun and festivities, making it an amazing all year round destination. It's true. There's always something exciting to see or do.
Of course, for families with kids, school term times determine when you can head off on your family vacays. The summer holidays are always going to be hard to beat though. Throughout December and January the weather is at its best, and the city is a hive of activity.
That's not to say that the rest of the year is off limits. April, June and July are all great family-friendly months too. The months in between are not quite as busy, making them a top choice for those who prefer to avoid the crowds.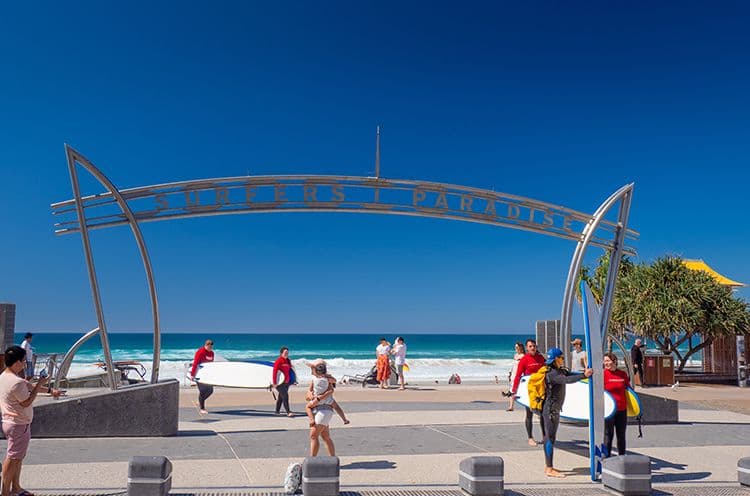 Getting Around
Being able to go from A to B without getting stuck in traffic is a cinch. Plenty of trams, trains and buses serve all of the important areas along the Gold Coast. Flying in and don't have a car? No worries. Getting around really is easy. Here are a few of the options you have available to use.
G:link Tram
Running for 13kms along the coastline, you'll find the G:link light railway. With 16 different stations, making your way around the local area is as simple as jumping on and jumping off. Best of all, the Surfers Paradise station is literally minutes round the corner from voco® Gold Coast.
The main stops in and around voco® Gold Coast are Main Beach, Surfers Paradise North, Cypress Avenue, Cavill Avenue and Surfers Paradise. Other stops include Helensvale, Parkwood, Queen Street, Nerang Street, Southport, Broadwater, Florida Gardens and Broadbeach.
If you expect to be using the G:link on a daily basis during your stay, the Go Explore Card is a fantastic option. Ticket machines can be used for purchasing one way journeys. You can also purchase tickets on buses, but these have a 2-hour expiry time.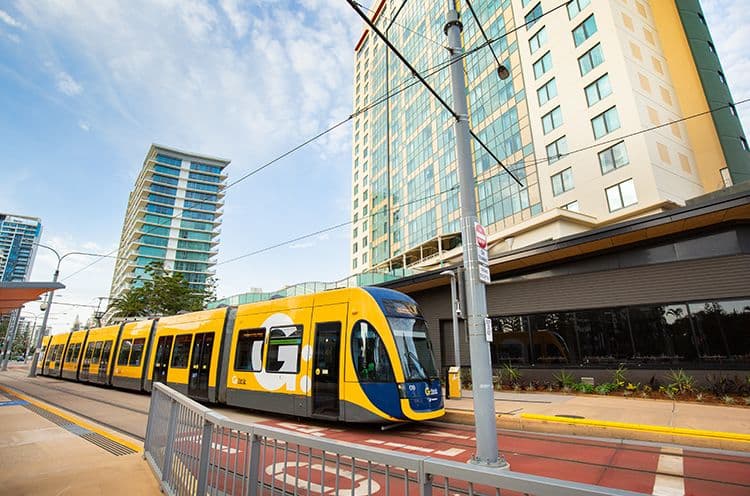 Rail Travel
Trains connect the Gold Coast with Brisbane CBD, taking roughly an hour from end-to-end. This makes them a great option for those looking to explore Brisbane for the day.
Train times and ticket prices vary throughout the year. So your best bet is to check the official train times and prices here.
Public Buses
The bus network makes stops at a variety of tourist attractions, shopping centres, train stations and places of interest in and around the surrounding area.
The nearest bus stops to voco® Gold Coast are the Surfers Paradise station and Surfers Paradise Boulevard. Just a couple of minutes walk and you'll be on your way to your destination. Services operate to Helensvale and Broadbeach from the stops.
The quickest and easiest way to plan your journey is to use the TransLink Journey Planner.
Packing Essentials
It's all too easy to overpack for your holiday, which can make getting ready for your getaway more stressful than it needs to be. The great thing about the Gold Coast is its climate, which means packing light shouldn't be a problem. So to help you bring exactly what you need, here is a list of our top recommended packing essentials.
Clothing and accessories
Lightweight long sleeve shirts
T-shirts and vests
Summer dresses and cotton skirts
Swimming costumes and bathing shorts
Lightweight and breathable shorts
A pair of thongs and some comfortable shoes
Summer hats, sunglasses and totes
Breathable underwear and sports socks
A formal dress or dress shirt and pants
Some dressy shoes for nights out
Beach towels and a sarong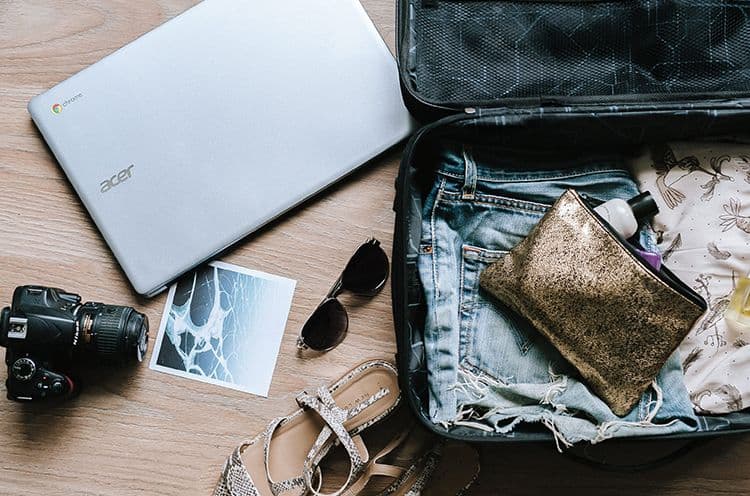 Places to Eat
If you're a bit of a foodie (Let's be honest, who isn't?) Then get ready to chow down on gourmet delights designed to hit that sweet spot. Here are some great places to grab a bite to eat or enjoy a family meal on the oceanside.
Waves Buffet Restaurant
You'll find Waves Buffet Restaurant located voco® Gold Coast, giving you the perfect chance to experience the best Gold Coast buffet around. Whether you're big on breakfast or you totally dig dinner, we have exactly what you want.
Kick start your day with a hearty breakfast and a smooth caffeine-fuelled espresso. Fancy something healthy? Fill up on seasonal fruits from the fruit platters, washed down with a glass of orange, apple or pineapple juice. More of an egg person? Have them made your way and pair them with hash browns, pastries, fresh bread and Canadian bacon.
The Dinner Buffet is where we truly hit the mark. Forget about hunting down fresh and delicious seafood, it's right here in the hotel. Slurp back freshly shucked oysters and sink your teeth into delicate whole prawns. Explore dishes from around the world, including the Mediterranean, India and Southeast Asia. A variety of seasonal dishes are also available serving up traditional flare. Finish off with sumptuous desserts designed to be savoured. Whatever it is that you're craving, you'll find it here.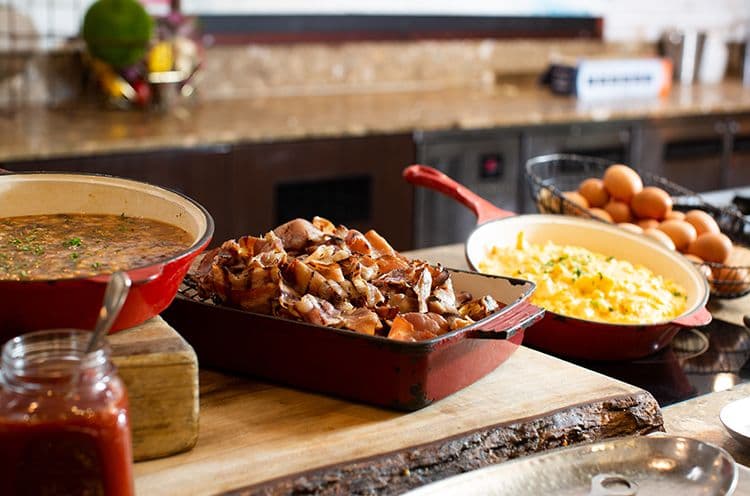 Pancakes In Paradise
Pancake Diner is just a stone's throw away from voco® Gold Coast. What kid doesn't like pancakes drizzled in chocolate sauce or maple syrup for breakfast? Devonshire pancakes come fully loaded with strawberry jam and whipped cream while the black forest pancakes come with vanilla ice cream, chocolate fudge, whipped cream, chocolate chunks, strawberries and blueberries.
Alfresco Italian Restaurant
If Italian food is more your thing, then you are going to love Alfresco Italian restaurant. Located just minutes away from the hotel, it caters to traditional Italian fare including pizza, pasta, steak and seafood. Some of the more popular dishes include the Aussie Pizza loaded with bacon and egg, traditional homemade lasagna, minestrone soup and green Sicilian olives.
Cocohut Taste of Thailand
With its subtropical climate, Surfers Paradise is the perfect place to indulge in some traditional Thai cuisine. Located just a five-minute walk from the hotel, Cocohut Taste of Thailand is serving up some mouth-wateringly authentic Thai food. Younger kids will enjoy the mild, peanutty taste of fresh pad thai noodles. Adults can enjoy an aromatic Thai green curry served on a bed of fresh jasmine rice.
Salts Meats Cheese
Just as the name suggests, this restaurant is all about salt meats and cheese. Every Monday there is an all-you-can-eat pizza pasta buffet night, perfect for indulging in the savoury delights on offer. On Wednesdays, sink your teeth into pasta straight out of the cheese wheel. For those looking for something more traditional, spaghetti and meatballs, ravioli spinach and ricotta, and taglioni pescatora are all up for grabs.
Best Bars to Visit
Nothing quite says holiday like a drink or two in the evening. When travelling as a family, wherever you go has to be kid friendly. Here are some of our top picks for the best places to kick back and relax with a cocktail.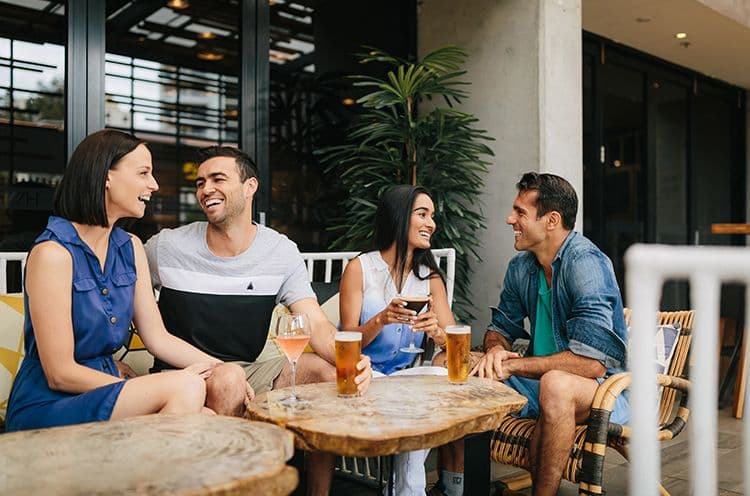 Social House
To kick things off, let's look a little closer to home. Social House is the perfect place to enjoy a little bit of downtime after a busy day. Best of all, it's located inside the hotel so you don't have to venture outside if you don't want to.
Pull up a comfy chair and order a mouth watering tapas platter while you choose your perfect cocktail. For those with more refined tastes, you'll find a fantastic choice of wines to enjoy. Don't worry, beer lovers are covered too.
Mocktails are the perfect choice for kids who want to have grown up drinks. These alcohol-free mock-ups come in all shapes and sizes. For something more simple, you'll find all the usual soft drinks, juices and teas too.
Want to see what's available? Check out our menus.
Longboards Laidback Eatery & Bar
This surfing themed bar is the perfect place to indulge and craft beers and tropical cocktails. Choose between 30 different types of cocktails or opt for something a little bit more traditional. Soak up the surfer vibe and enjoy your drinks next to the ocean.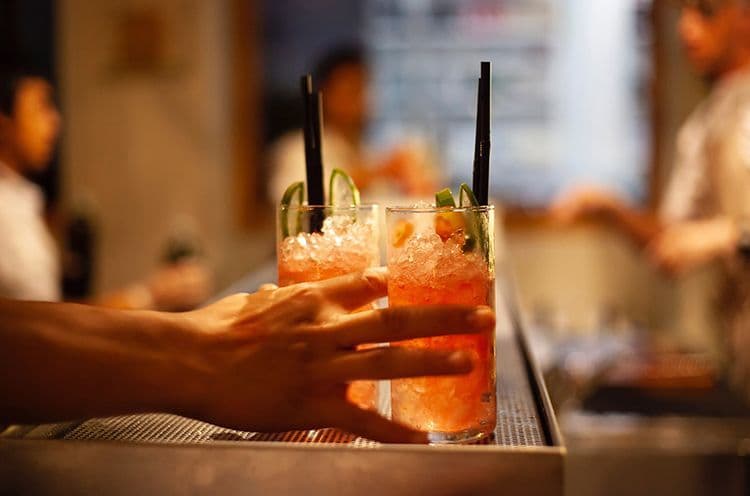 Surfers Beer Garden
Just 700 m away from the hotel is Surfers Beer Garden. As one of the most popular drinking holes around, it's definitely well worth a visit. Throughout the year, themed events are held such as Australia Day Long Weekend, All Stars After Party and much more.

One Cavill Beach Bar
If you want to enjoy your drinks with ocean views, One Cavill Beach Bar is your best bet. Overlooking Surfers Paradise Beach, it's chilled and laid-back atmosphere is perfectly complemented by 18 different ice cold beers on tap. Cocktail lovers are also catered for, while a large selection of non-alcoholic beverages is also available.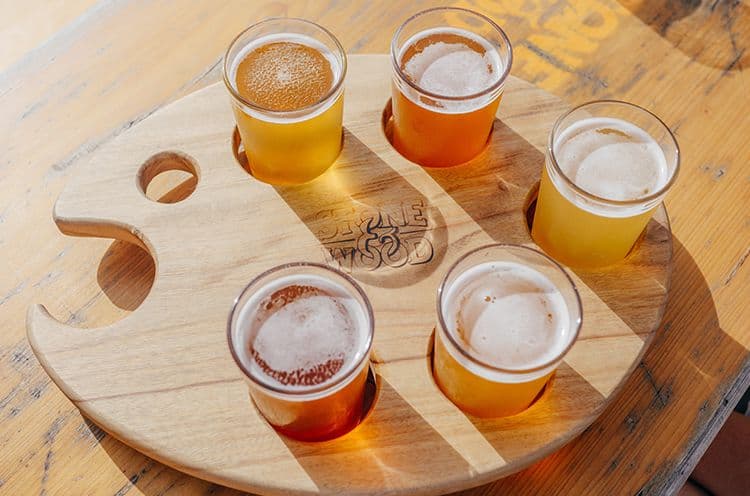 House of Brews
No list would be complete without a rooftop bar, and House of Brews offers just that. Living up to its name, more than 32 craft beers are on tap here. This is definitely more of a place for families with older kids. So if you're travelling with teens, this is the place to go.As with all other options on this list, a comprehensive menu is available filled with delicious and traditional bar food. Live music and BBQs give off a genuine festival vibe.
Things to do on The Gold Coast
Looking for fun things to do on the Gold Coast? We've got you covered.
Want more? Check out our must-do Gold Coast checklist here!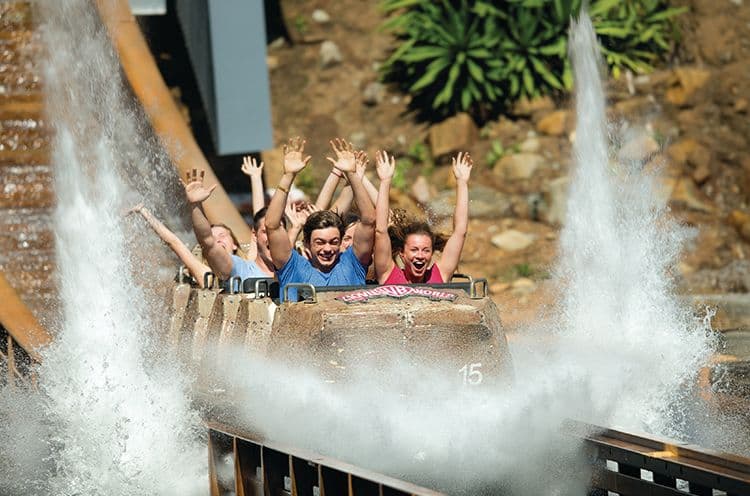 Best Beaches to Explore
Surfers Paradise Beach
As one of the most iconic beaches on the Gold Coast, Surfers Paradise Beach stretches 3 km along the shoreline. Sink your feet into the warm golden sand and just kick back and relax. If you're feeling energetic, you'll be happy to know there are plenty of beach sports to enjoy.
Nobby Beach
When a beach is popular with the locals, you know that it is well worth visiting. Nobby Beach exudes glamour and a trendy vibe. Clear water and pristine sands are fringed by a beautiful walking track, a kids playground and lots of awesome restaurants, bars and cafes. You'll also find barbecue facilities, wheelchair access and public amenities.
Tallebudgera Creek
OK. So Tallebudgera Creek isn't actually a beach, but what it offers definitely makes it worth a visit. Nestled in between Burleigh Beach and Palm Beach, deep azure-blue water gently flows into the ocean surrounded by lots of native flora and fauna.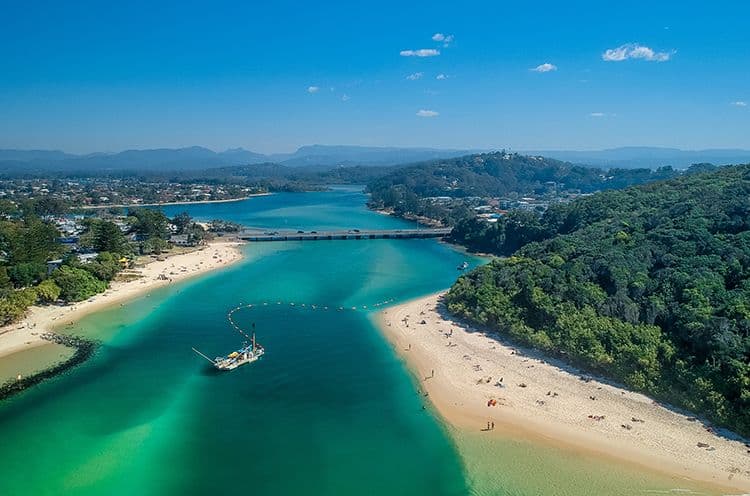 Main Beach
Main Beach offers a more relaxed pace when compared to the nearby Surfers Paradise Beach. Sprawling and pristine white sand, fewer crowds, clean water and plenty of shopping and dining facilities nearby makes this the perfect place for relaxing under the sun.
Holidays in the Heart of Surfers Paradise
Holidays in Surfers Paradise are what memories are made of. Whether you're looking for somewhere to head to during the school holidays or a place to relax in the off-peak season, there are few places better than here.
With plenty of public transport to hand and amazing things to do on the Gold Coast, planning the perfect holiday has never been so easy.
voco® Gold Coast is perfectly situated, providing quick and easy access into the heart of the City and all of the best restaurants, bars and attractions. When you don't feel like heading to the beach, the kids can take full advantage of the best hotel pools around. On-site facilities ensure that your every need is catered to, letting you focus more on family fun and less on wasted time.
If you still haven't made up your mind about where to take your next holiday, put Surfers Paradise at the top of your destination list. Trust us. There's nowhere quite like here.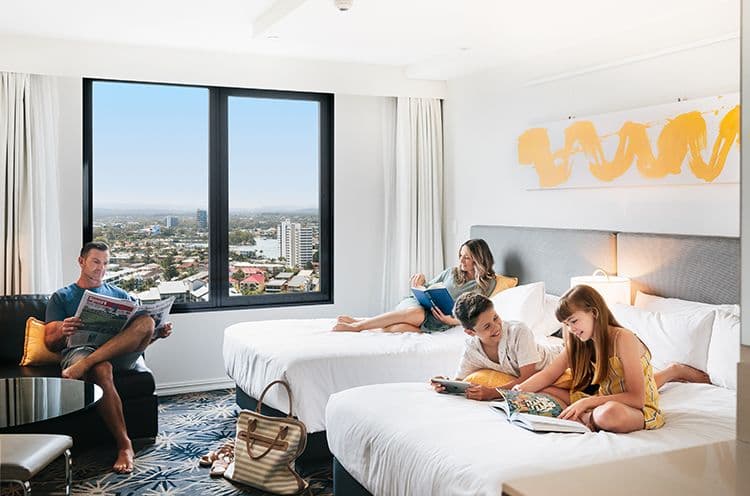 Book Your Stay Today
If you're looking for the best family accommodation on the Gold Coast, voco® Gold Coast is the ultimate choice. With a fantastic range of family-friendly accommodation, on-site bars and restaurants, and easy access into the city centre, it's where holiday dreams come to life.