Things to Do in Surfers Paradise this Winter
Scroll to explore
Things to Do in Surfers Paradise this Winter
While most people think of the Gold Coast as a summer holiday destination, don't be fooled into thinking it's not worth a visit during winter; because it really is. Think of fewer crowds, emptier beaches, clearer skies, comfortable temperatures, and lots of fun things to do in Surfers Paradise and the surrounding area at your own pace.
With an average daytime temperature of 22 degrees, Surfers Paradise is positively balmy compared to many other states during the winter. Whether you're looking to spend a day on the beach, shop til' you drop, indulge in the vibrant food scene, or take the time to relax, there's something for everyone.
If you're planning a winter vacation and looking for things to do in Surfers Paradise in the winter, keep on reading for all the answers you need.
Take in the view from the SkyPoint Observation deck
One of the most popular attractions on the Gold Coast is the SkyPoint Observation deck. Reaching a towering 230m into the sky at the top of Australia's tallest building, the Q1, get ready to enjoy panoramic views like nowhere else. Soak up sights of the city, ocean, river and hinterland for a genuine birds-eye view.
For the more adventurous, there's another layer to the experience - the SkyPoint Climb. The SkyPoint Climb takes you outside of the building and onto the highest external climb in the country, taking you up to a dizzying 270m toward the eagle's nest. From here, you'll have uninterrupted 360-degree views of the Gold Coast and beyond. Then finish the experience with a cocktail or two in the highest bistro and bar on the Gold Coast on level 77. Tickets can be purchased directly through Experience Oz, please see here.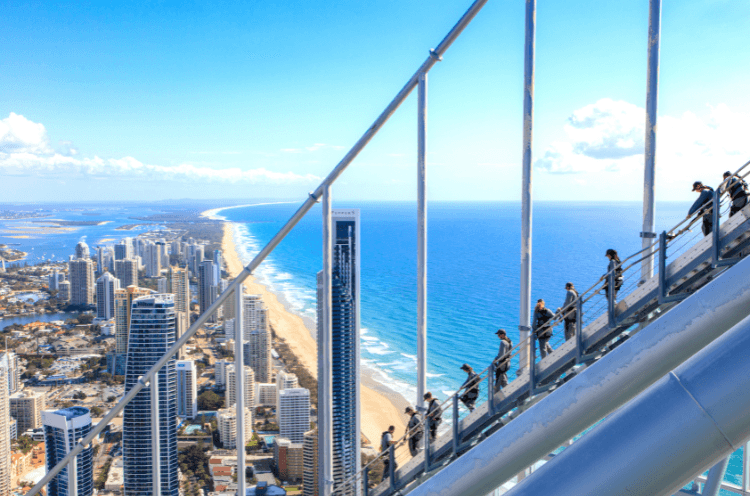 Enjoy a Cavill Avenue shopping experience
At the very heart of Surfers Paradise is the iconic Cavill Avenue, waiting to welcome shopaholics to 'Shoppers Paradise'. Cavill Mall, Cavill Lane and Paradise Centre are the perfect places to stock up on fashion, footwear, branded goods, beachside beauty, electronics and so much more. Located just 650m from voco® Gold Coast, it takes less than 10-minutes to reach here by foot.
Start your shopping experience at Paradise Centre. Home to more than 90 popular stores and restaurants, featuring an alfresco dining precinct ideal for a lazy lunch break. From here, make your way to Cavill lane to feast on an eclectic mix of global cuisines ranging from Italian, Indonesian, Nepalese, Korean, Japanese and Greek - it's a feast for the eyes - and the stomach.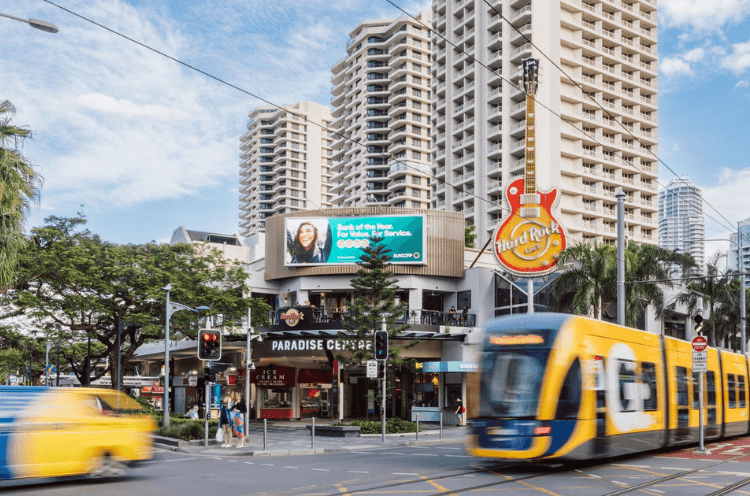 Discover the Best Restaurants
One of the great things about Surfers Paradise is its vibrant food scene. Located within voco® Gold Coast, Clifford's Grill & Lounge serves up melt-in-the-mouth slow-cooked lamb shoulder, juicy 1kg T-bone steaks and a variety of meaty treats and ocean eats that will satisfy the carnivore in you. For something a little less meat-focused, Social House serves up the best barista-made coffee, tapas, stretched pizza, salads and light bites in Surfers Paradise. Relax with a generous glass of red, sip on signature cocktails and sample craft beers, all while soaking up a vibrant and lively atmosphere.
Heading out into Surfers Paradise, The Island Rooftop is well worth a visit. As the Gold Coast's largest open-air rooftop bar, it's the perfect place for an evening of delicious food, crafted cocktails and live entertainment. Another steadfast favourite is BOB's Beer, serving up mouthwatering plates of art, ice-cold beers, and plenty of entertainment just a quick 5-minute walk from the beach and Cavill Avenue.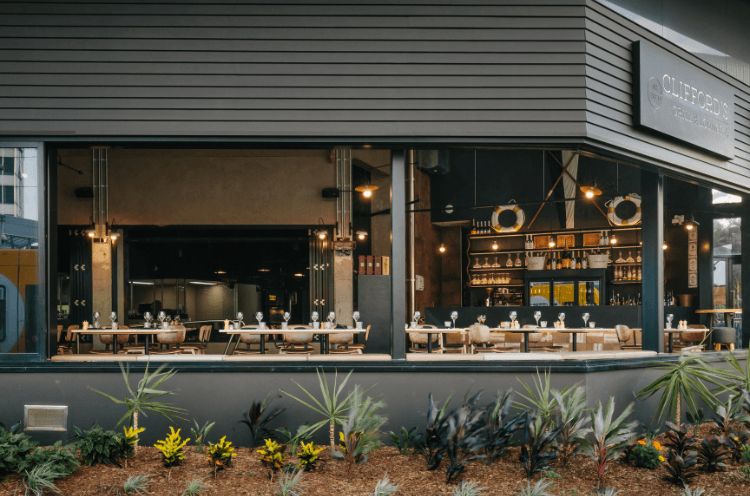 Stroll through the Surfers Paradise Beachfront Markets
For almost 30 years, the iconic Surfers Paradise Beachfront Markets have been treating visitors to a huge array of gourmet provisions, fresh produce, Australian-made wares and handmade goods. Located on the edge of Surfers Paradise Beach, it runs from 4 pm to 9 pm every Wednesday, Friday and Saturday. Arrive with an empty stomach and sample scrumptious beachside bites before checking out the offerings from local artisans, creators, makers and growers.
The ideal place to stock up on souvenirs and trinkets, take your time to explore the stalls. Stallholders are always happy to chat and give you insights into their crafts, while live music will keep you entertained as you make your way around the market. Better still, the Beachfront Markets are located just 800m, or a 10-minute stroll from voco® Gold Coast.
Relax & Indulge at L'Aqua Day Spa
Sometimes, the best things to do in Surfers Paradise are indoors. Located within voco® Gold Coast, L'Aqua Day Spa is the ultimate place to rest, relax and indulge your senses. Home to a range of massage therapies, spa escape retreats, facials, peels, scrubs, waxing, and professional treatments for men and women - you won't want to leave once you arrive.
Be sure to try the Signature Hot Stone Massage, which provides you with 80-minutes of absolute indulgence and relaxation. If you prefer something a bit more intense, the Deep Tissue Massage will alleviate lymphatic congestion, soften tense muscles and reduce lactic acid buildup. For those looking to knock a few years off their appearance, the Elizabeth Arden Pro facial treatment will lift. Hydrate and brighten with a 75-minute session.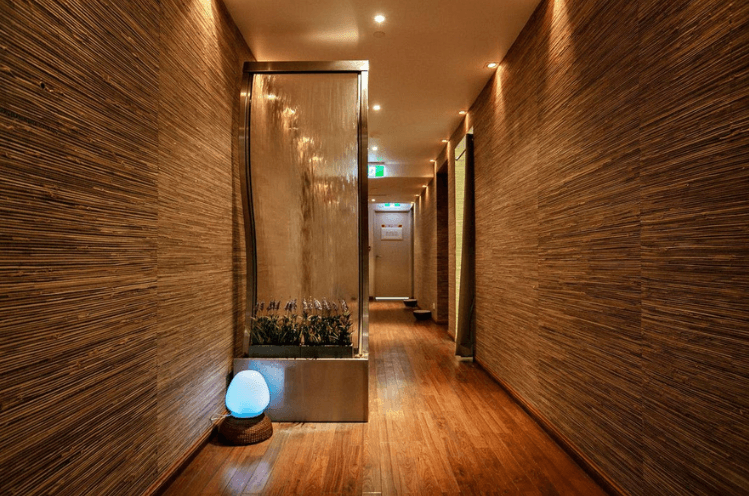 Sleep, eat & everything in between
Get comfy, get social and get relaxed when you stay at voco® Gold Coast. Our modern, stylish and unstuffy rooms and suites are perfect for beachside escapes in the heart of Surfers Paradise, with the best things to see and do right on our doorstep. Plus,
Get cosy in premium bedding, ideal for those cooler winter nights. Eat and drink in our onsite bars, restaurants and cafes or order restaurant-quality food direct to your room. And make the most of our well-equipped gym, two swimming pools, and on-site spa, L'Aqua Day Spa.
Explore the best of the Gold Coast this winter when you stay at voco® Gold Coast, the perfect Gold Coast hotel for beachside breaks and city escapes for the whole family. Plus, if you're looking to book tickets for theme parks, activities, attractions and tours, our friendly concierge can direct you to Experience Oz, you're one stop shop for all things holiday fun.