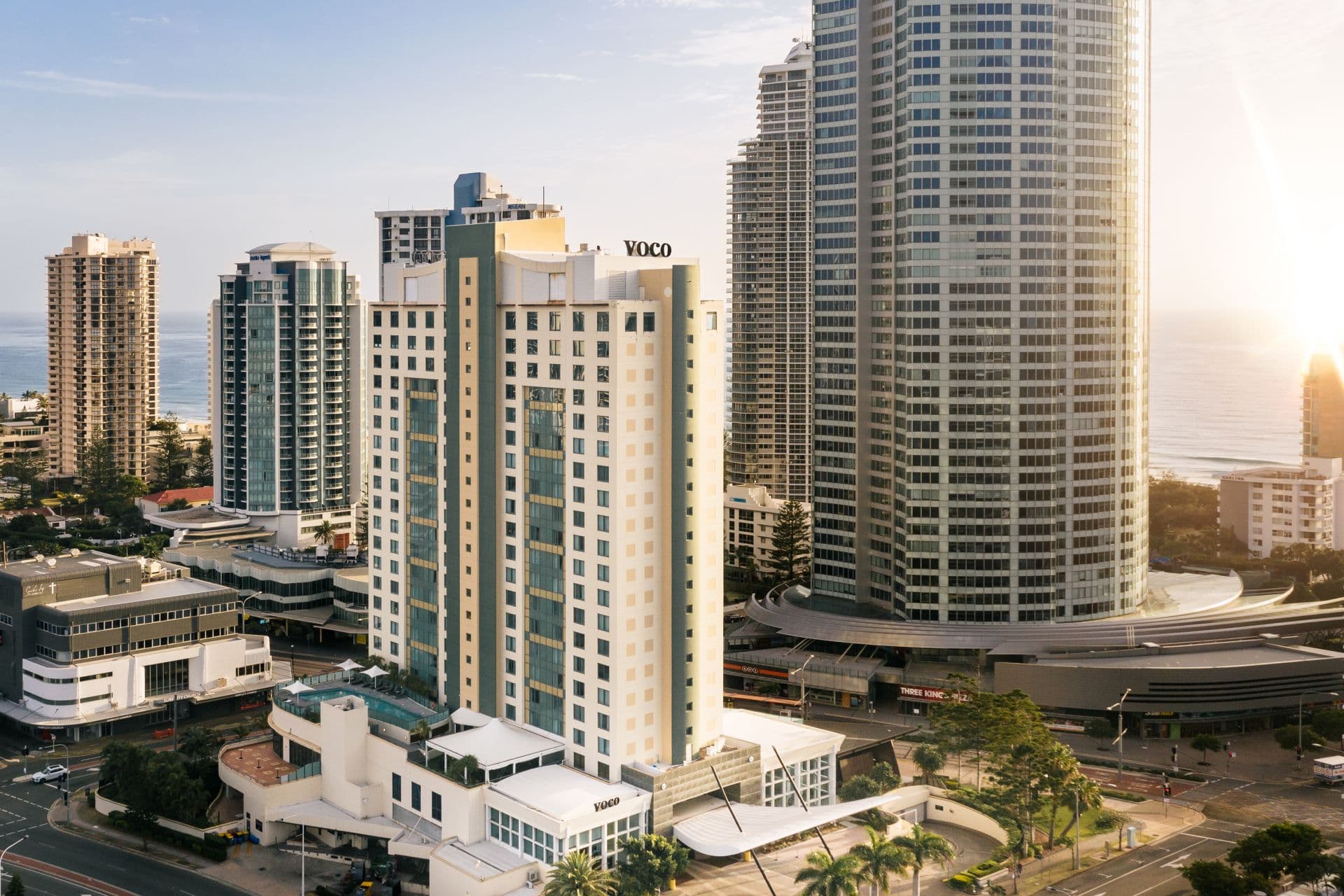 Find the Best Deals
Scroll to explore
Find the Best Deals
The Gold Coast is a holidaymakers heaven. Warm and inviting waters, immaculate beaches and lush tropical rainforests make it a living paradise on Earth. But its popularity also makes it difficult to find the best deals.
Chances are that you have had enough of hotel comparison websites and hotel booking sites. Sure, at first glance those hotel room prices seem unbeatable. But more often than not, the best deals are to be had by booking direct with your chosen hotel.
With Surfers Paradise being one of the most iconic holiday destinations on the Gold Coast. We are going to look at how you can find the best Surfers Paradise accommodation ... that is exactly as advertised.
Hotel Booking Sites? Next!
Raise your hand if you have ever booked a hotel via a hotel booking website? Now, we're not saying that this is a bad thing. But here's the deal. You see that enticing low price for the hotel you want to stay at? Don't assume that it is the lowest price available.
Your best bet is to head on over to the actual website of the hotel. The majority of hotels offer a price match guarantee. Yep! That rock bottom price you have seen can probably be had direct from the hotel. If you are a hotel loyalty member, all of those valuable points and perks are not available when you book through a third-party booking site.
Want to be guaranteed of the room that you book? You guessed it. Book it directly through the hotel. And if you want to avoid complications when changing reservations, the last thing you need is to be diverted to an outsourced call centre. Hotel comparison websites are great for comparing different hotels. But when it comes to the time to make a reservation. Direct is best.
Know What You Want to Do
Once you have narrowed down your search for Surfers Paradise accommodation the next step is to know what you want to do. Put together an itinerary for the activities you would like to do and the sights you want to see.
Why do this before you have booked your hotel? Simple. It helps you choose the best accommodation for reaching everything on your list. Nobody wants to spend hours trying to reach their destinations. Or worse, be stuck in the middle of nowhere and with nothing nearby.
If you are not sure about what there is to see and do in Surfers Paradise, we've got you covered.
Life's a Beach
If you are looking for the best Surfers Paradise accommodation with the beach less than a 5 minutes walk away, yet still convenient to other local attractions, it doesn't get better than voco™ Gold Coast.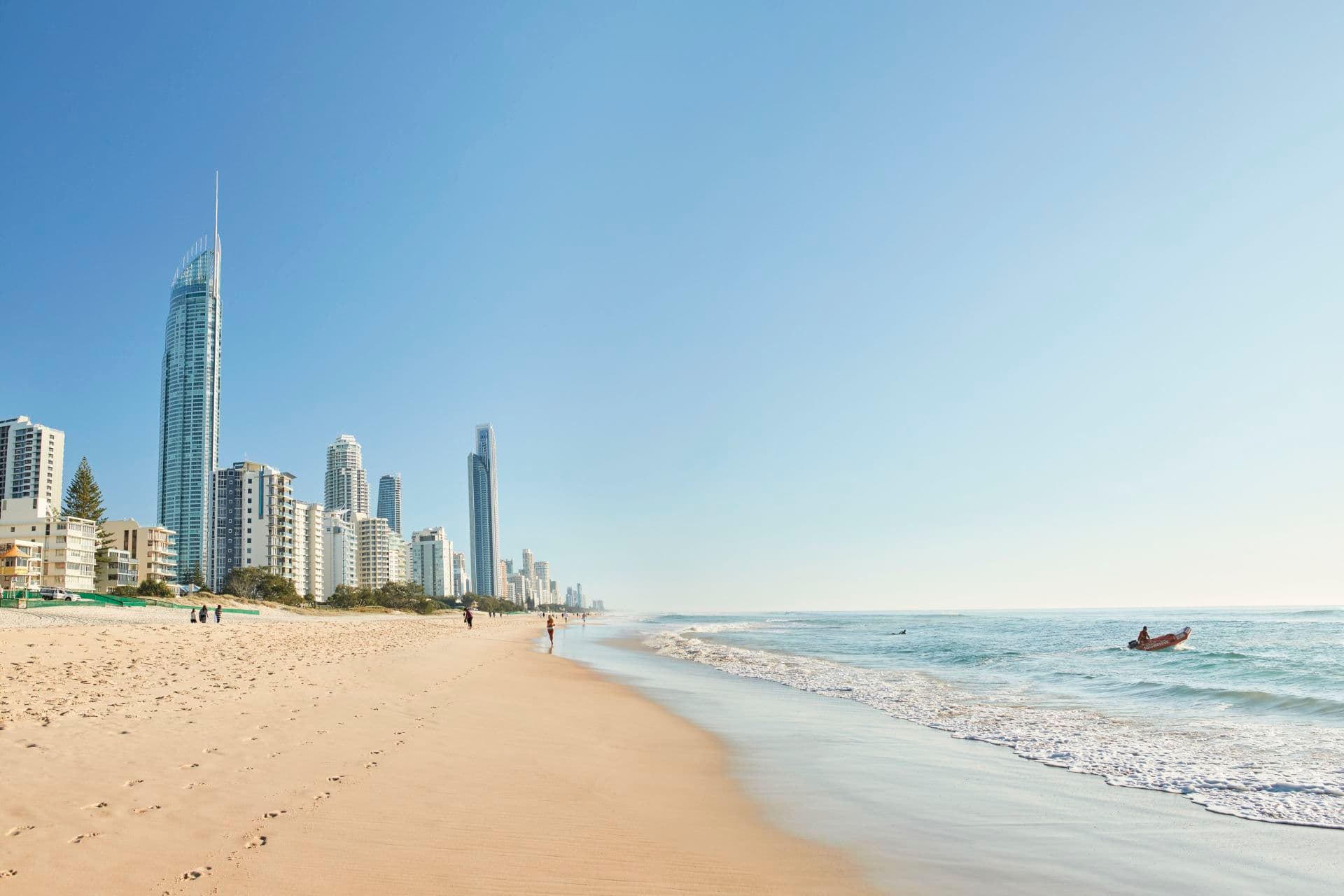 You can go from hotel to beach in less time than it takes to eat an ice cream! If you are traveling with kids, then the short distance to the sandy shoreline makes for a stress-free holiday. And when you had enough of the beach? Head back to the hotel and spend an hour or two in the pool.
Think About Value Instead Of Price
Obviously, the cost of Surfers Paradise accommodation is one of the biggest factors when choosing your hotel. But don't simply book a room because of its rock bottom prices. Think about everything that is included in the price.
At voco™ Gold Coast Hotel, you have access to free high-speed Wi-Fi throughout the hotel. Feel like being healthy? You can work out day or night in our fully equipped gym or take a dip in our outdoor pool. But, it gets better. Indulge yourself with a massage, sauna or facial at L'aqua Spa.
You can delight in gastronomic experiences at Waves Buffet Restaurant, Clifford's Grill & Lounge or the Social House cafe. Enjoy a cocktail or two at the Social House bar or treat yourself to a decadent high tea with a twist.
And on top of all of that, our Surfers Paradise accommodation is modern, stylish and extremely comfortable. From large flat screen LCD TVs and luxury bathroom amenities to soft and sumptuous bedding and everything you need for an amazing stay.
Check Out On-Site Deals
Lastly, when it comes to finding the best deals on Gold Coast accommodation, check out the offers page. As an example, our 'opening offer' will see you welcomed to the hotel with tapas and bubbles for two. A hearty breakfast buffet, and discounts at all of the bars and restaurants at the hotel.
And there's more. You got to take advantage of a 1 p.m. checkout. Meaning you got to spend more precious time in bed in the morning. Of course, joining up with the IHG® rewards club will see you rewarded with points that you can redeem for free stays, frequent flyer points and much more.
So, if you are looking for a hotel near the beach and in the heart of all the action. Voco™ Gold Coast offers premium Surfers Paradise accommodation without the hefty price tag. What could be better than that?!
Choose right now the best accommodation for you: