Popular Gold Coast Activities to Try on Your Next Holiday
Scroll to explore
Popular Gold Coast Activities to Try on Your Next Holiday
As Australia's most popular beachside holiday destination, the Gold Coast is known for its beaches, theme parks, water parks, entertainment and shopping. But with so much to see and do, it can be hard to decide which Gold Coast activities to add to your itinerary.
From trying your hand at surfing and wandering the highly-fragrant botanical gardens to mind-boggling optical illusions and indulgent downtime, the Gold Coast has something for every type of traveller.
To help you make the most of your next stay at voco® Gold Coast, here are some of the most popular Gold Coast activities to try on your next holiday.
Become an Axe-pert
Nestled between Burleigh Golf Club and Miami Beach just 10 minutes from voco® Gold Coast is Australia's number one axe-throwing venue - Lumber Punks. Make your way into your very own enclosed lane, where you'll spend almost two hours having the most fun ever. Start off with a little bit of safety and training before you and your group move on to hurling axes at targets on the wall. Battle it out with exciting games and thrilling competitions to become the axe-pert of the day. Learn how to throw an axe like a pro, perfect for burning off stress and letting go. Open 7 days a week, this 18+ venue is great for older families, couples and friends looking for unique Gold Coast activities.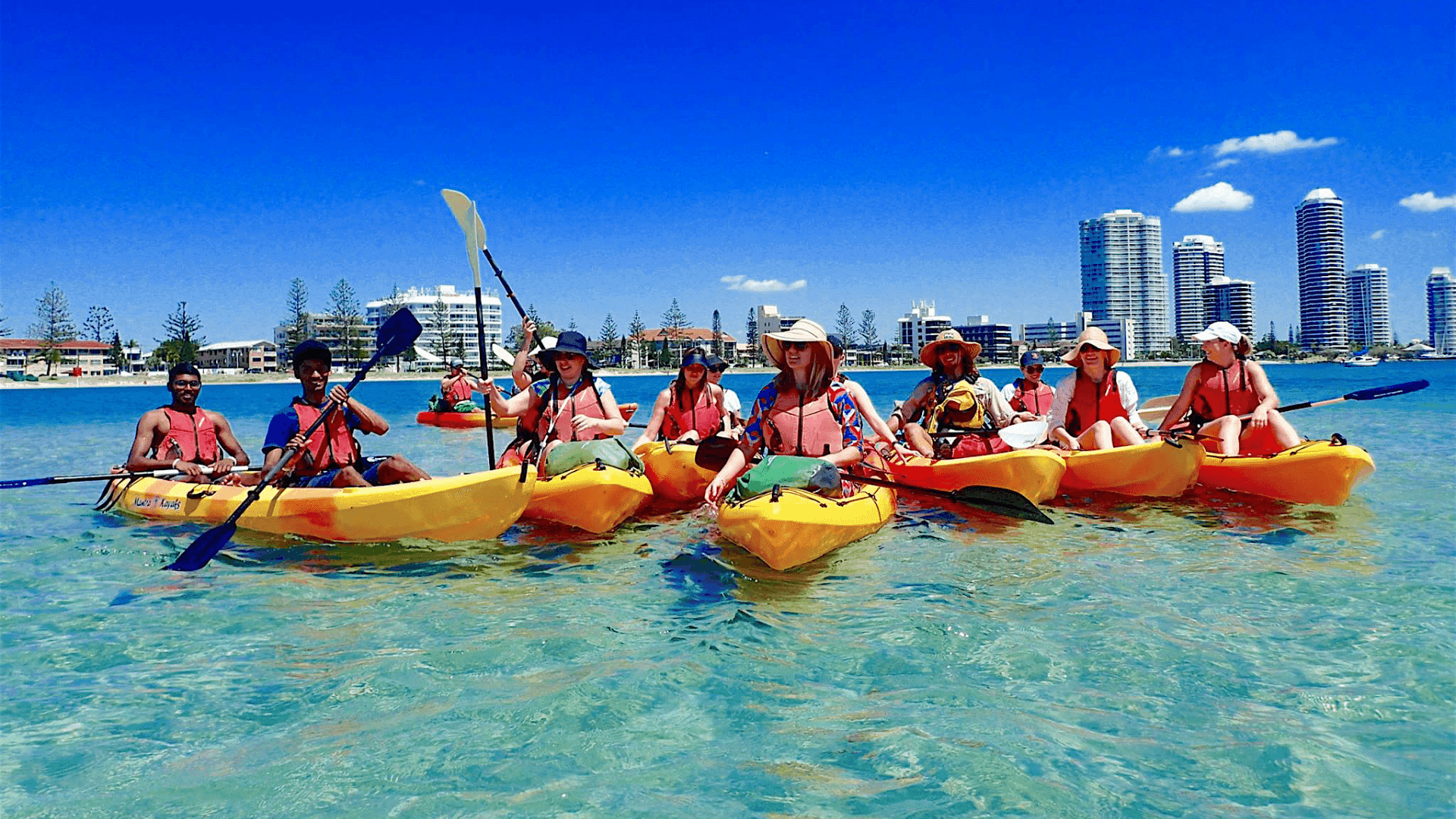 Kayaking & Snorkelling
Blessed with some of the best coastlines in the country, the Gold Coast presents endless opportunities for plenty of fun both above and beneath the waves. When surfing feels like more of a challenge than you really want, kayaking lets you explore the ocean in a more relaxed - and more importantly - dry way. One of the most popular places to kayak and snorkel is Wave Break Island, with tours setting off from Biggera Waters. Get up close and personal with tropical fish, dolphins and rays as you paddle across to the island. On arrival, enjoy bush walks or a picnic whilst looking back at the Gold Coast Skyline. Snorkel off the island in calm and protected waters before kayaking back to the mainland.
Gold Coast High Tea
Gold Coast activities don't have to be action-packed and adrenaline-fuelled. In fact, some of the best indoor activities on the Gold Coast are the ones that let you enjoy a little bit of refined 'me time.' One of the best high teas on the Gold Coast is found at Bumbles Cafe. Tuck into decadent fruit tarts, scones topped with clouds of cream, smoked salmon blinis, mini quiches, French macarons, delicate pastries and an assortment of dainty sandwiches - and plenty of tea and coffee. Whether celebrating a special occasion or simply taking your 'me time' at tea time, enjoy a little slice of the high life and devilishly delicious mouthwatering morsels in style in the heart of Surfers Paradise.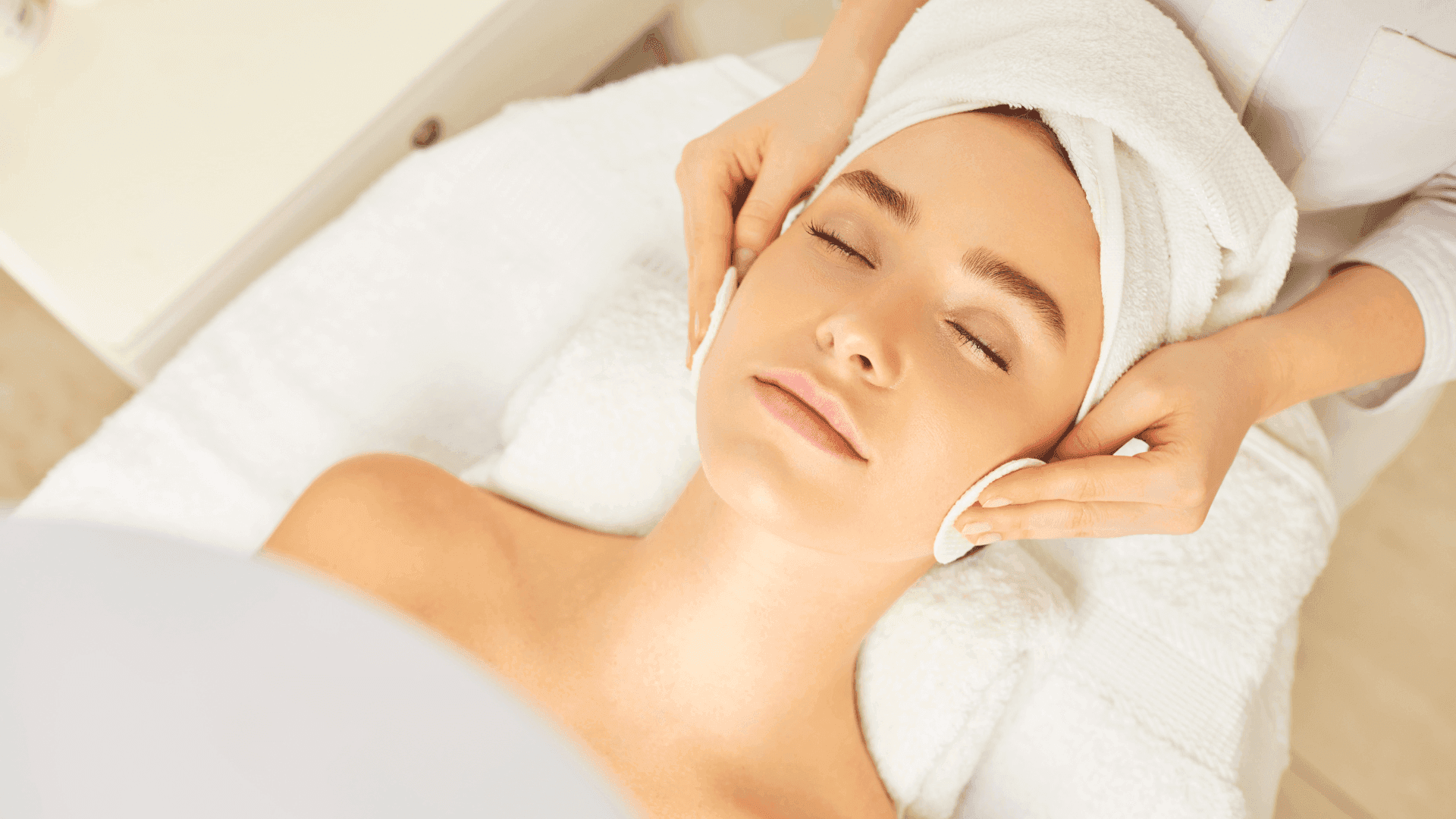 Treat Yourself to a Spa Day
Following on with the theme of indulgent relaxation, what better way to spend a day than being rubbed, scrubbed, wrapped and soothed at the best day spa on the Gold Coast? L'Aqua Day Spa offers a whole host of rejuvenating and healing treatments ranging from soothing facials to stress-busting massages designed to boost the mind, body and soul. Located within voco® Gold Coast and just minutes away from Surfers Paradise Beach, leave the stresses of daily life at the door while you enjoy a little slice of indulgent paradise. Open from 11 am to 7 pm Tuesday to Sunday, set aside a little bit of time for yourself so your inner beauty can shine through with your outer beauty.
The Regional Botanic Gardens
Explore a 31-hectare oasis of fragrance, colour and life at the breathtakingly beautiful Gold Coast Regional Botanic Gardens. Make your way around the many different gardens, including the sensory garden, rose garden, bush food garden, butterfly garden, and more. Wander along the Mangrove & Mountain Walk, which guides you around lakes, over creeks and waterfalls, and into a world of native flora and fauna. The perfect place for a family picnic under the tree canopy, enjoy an alfresco lunch as water dragons, birds and butterflies whizz by. The onsite cafe terrace is the perfect place for a long and lazy latte with views over the water - ideal for taking five with a good book. Better still, reaching the gardens from voco® Gold Coast takes less than 10 minutes and entry is completely free.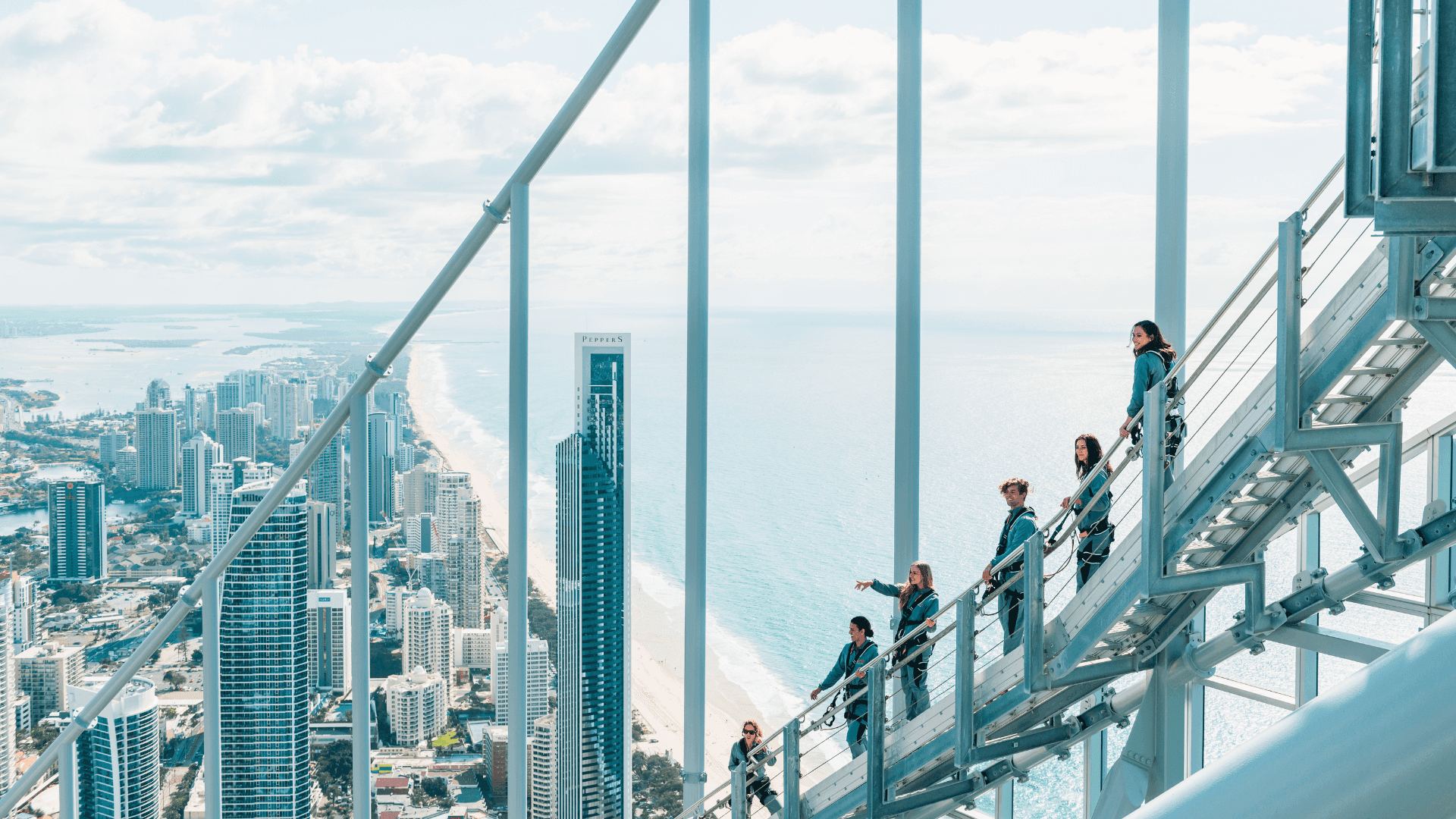 SkyPoint Twilight Climb
Ascend 270 metres above the Gold Coast as you climb to the summit of the Q1 - the highest point on the Gold Coast and the world's largest residential building. With climbs available throughout the day, the Twilight Climb is just that little more special. Soak up unparalleled views of the Gold Coast cityscape, lush rainforest and the hinterland as the sun casts the land below in a golden glow. Taking approximately 90 minutes to complete, make your way out from the viewing deck and onto the external stairs, where you'll climb your way to the building's crow's nest. Be sure to capture the moment on camera, with insta-worthy shots guaranteed, no matter the time. Better still, the SkyPoint Climb is located just a quick 2-minute walk from voco® Gold Coast.
Broadbeach Surfing Lessons
Try your hand at surfing in beautiful Broadbeach with Go Ride A Wave. Home to ideal ocean conditions for beginners to take to the waves without any stress, enjoy two whole hours of surfboard fun in one of the Gold Coast's most popular beachside destinations. Fun, exciting and safe, Kurrawa Beach is fully patrolled making surf lessons one of the best Gold Coast activities for the whole family to enjoy. With all of the equipment you need provided on the day, all you need to do is turn up at 10 am or 1 pm and get ready to ride the waves like a pro.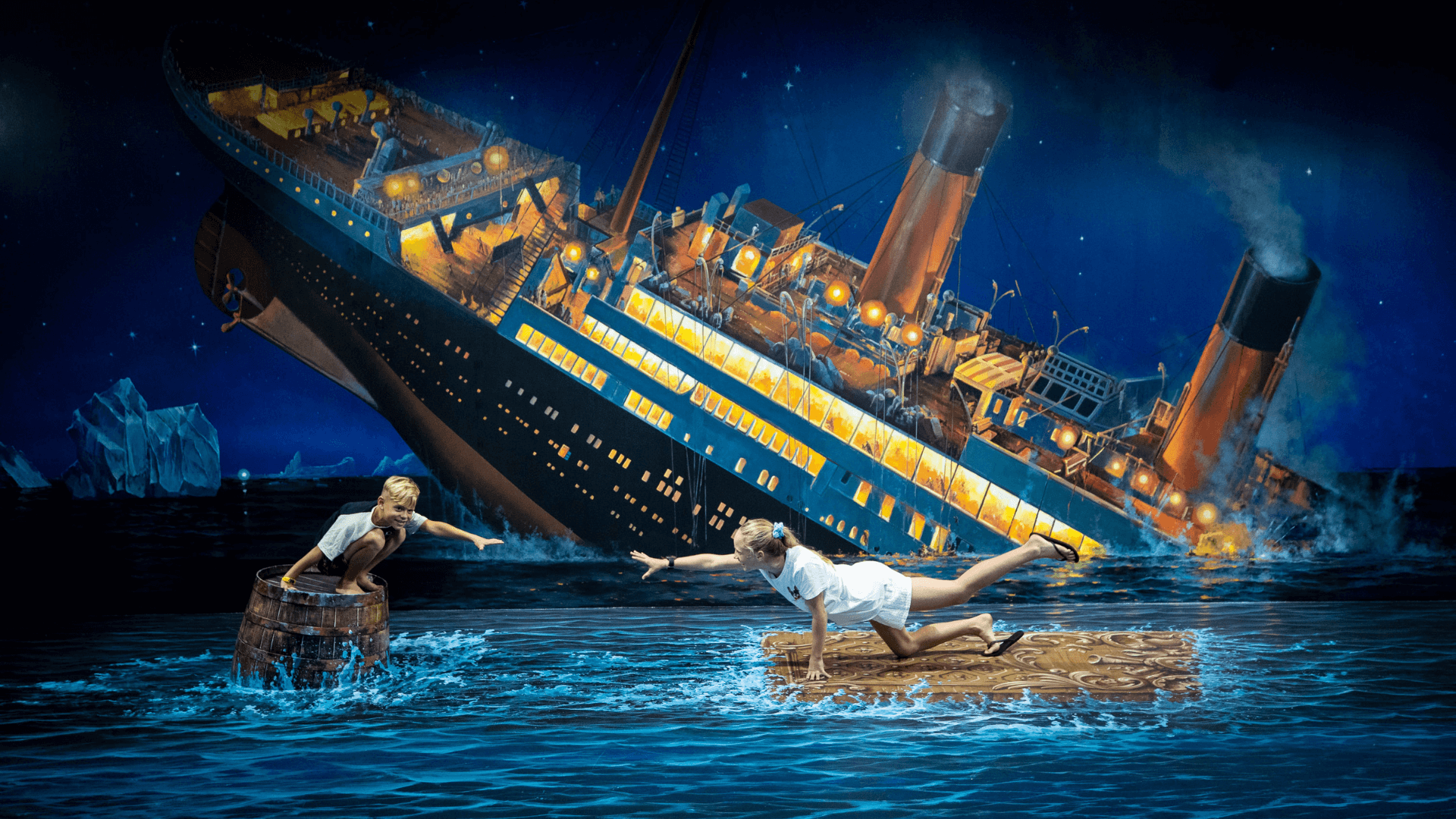 Have Fun at ArtVo
If optical illusions on a grand scale sound like your type of thing, then you're going to love the mind-bending work at ArtVo Gold Coast - the most immersive art museum in Queensland. Spread out over six rooms and 80 works of art, lose all perspective of space and size as you come face to face with legends including King kong. Float on a log with a frog and take shelter under a giant lilypad, pose inside a giant sand timer, fight a fire-breathing dragon, and much more, all while capturing amazing photos for your socials. Located within Robina Town Centre, ArtVo is a unique way to spend an afternoon with the whole family that is as fun as it is mindblowing.

Now you know which Gold Coast activities to check out on your next visit to the region, why not check into the best Gold Coast accommodation in the heart of Surfers Paradise? With everything you need for an amazing beachside holiday included, voco® Gold Coast is the ultimate destination for families, couples and solo travellers alike. Book your stay.