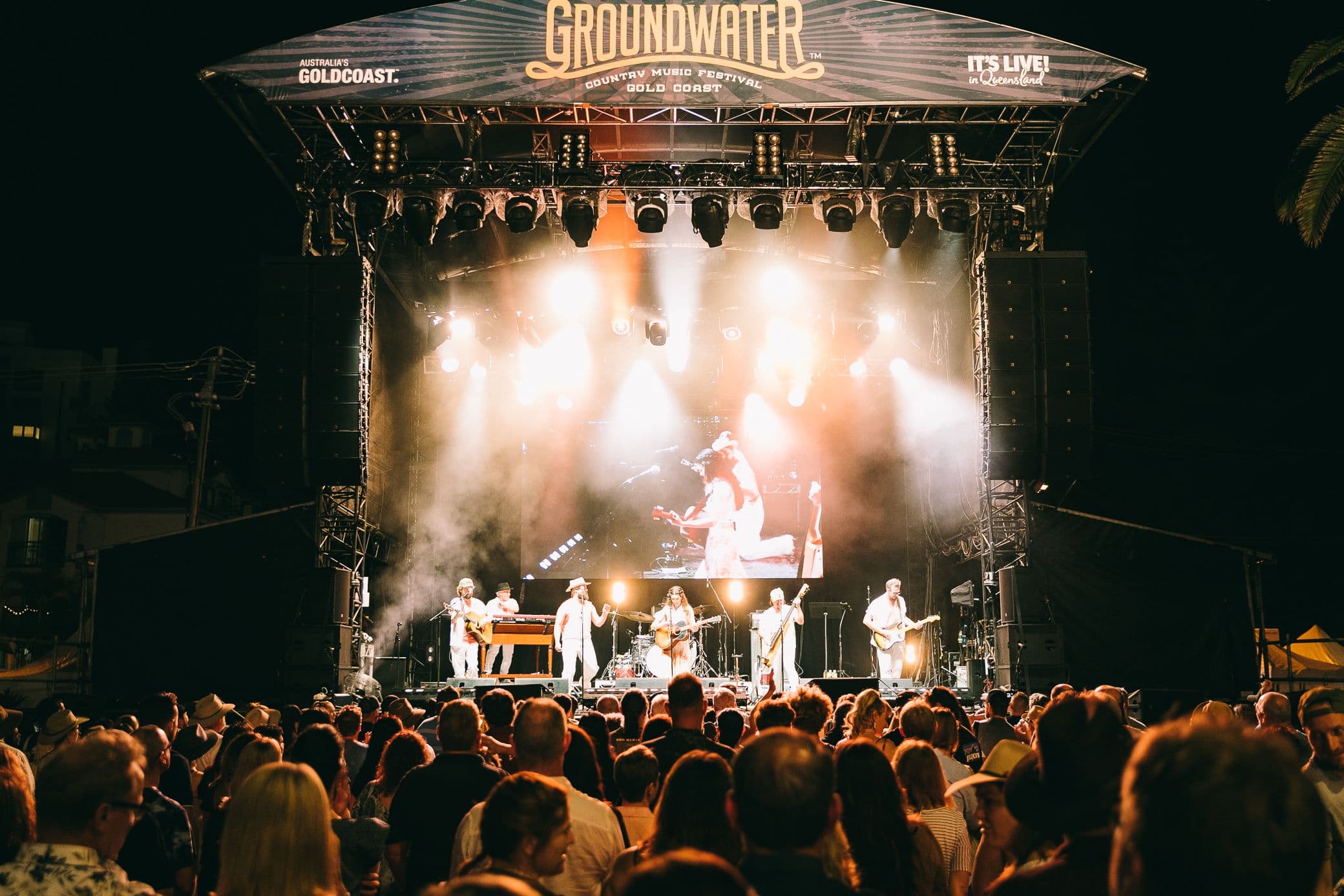 Groundwater Country Music Festival
Scroll to explore
Groundwater Country Music Festival
Whip out your cowboy boots, and dust off your hat, the Gold Coast's annual Groundwater Country Music Festival is back.

Returning in 2023 for its 10th year, the family friendly event attracts some of the best country artists in the industry, for three days of FREE live music.

Set only steps away from the iconic golden beaches of Broadbeach, the award-winning Groundwater CMF brings the country to the coast!
Date: 20-22 October, 2023
Where: Broadbeach, Gold Coast
Cost: FREE