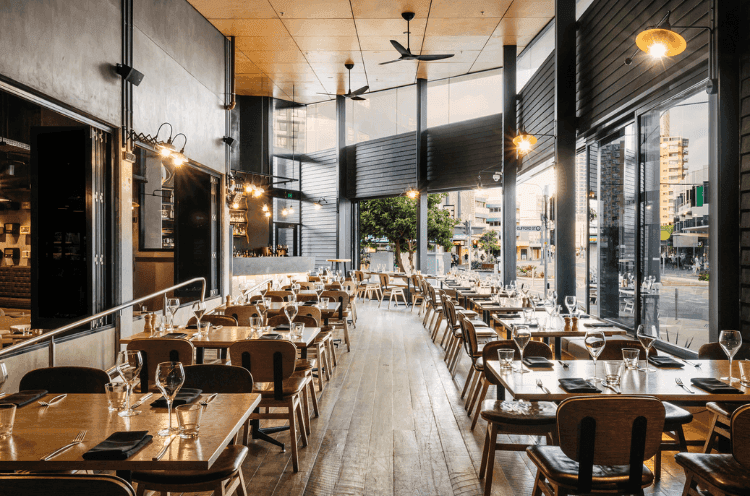 What are the 6 Best Restaurants in Surfers Paradise
Scroll to explore
What Are The 6 Best Restaurants in Surfers Paradise?
Surfers Paradise is an idyllic location for holiday makers and locals alike. Enjoy magnificent year-round sunshine, gorgeous beaches and a stunning coastline. Surfers Paradise on the Gold Coast attracts many visitors throughout the year, with its natural beauty and all the amazing things there are to see and do.
Whether you are living on the Gold Coast or are planning to spend your holidays here, then you'll definitely need to know the best restaurants in Surfers Paradise. After a long day at the beach or a big day of shopping, make sure you choose one of the best restaurants in Surfers Paradise for a tasty bite to eat. 
No need to trawl the internet or walk around for hours trying to find the best local restaurants. Below is everything you need to ensure that you have the best dining experience in Surfers Paradise. Trust us, you don't want to finish your meal and then realise that really you should have gone to the restaurant next door... Take your taste buds on a culinary odyssey and discover the 6 best restaurants in Surfers Paradise.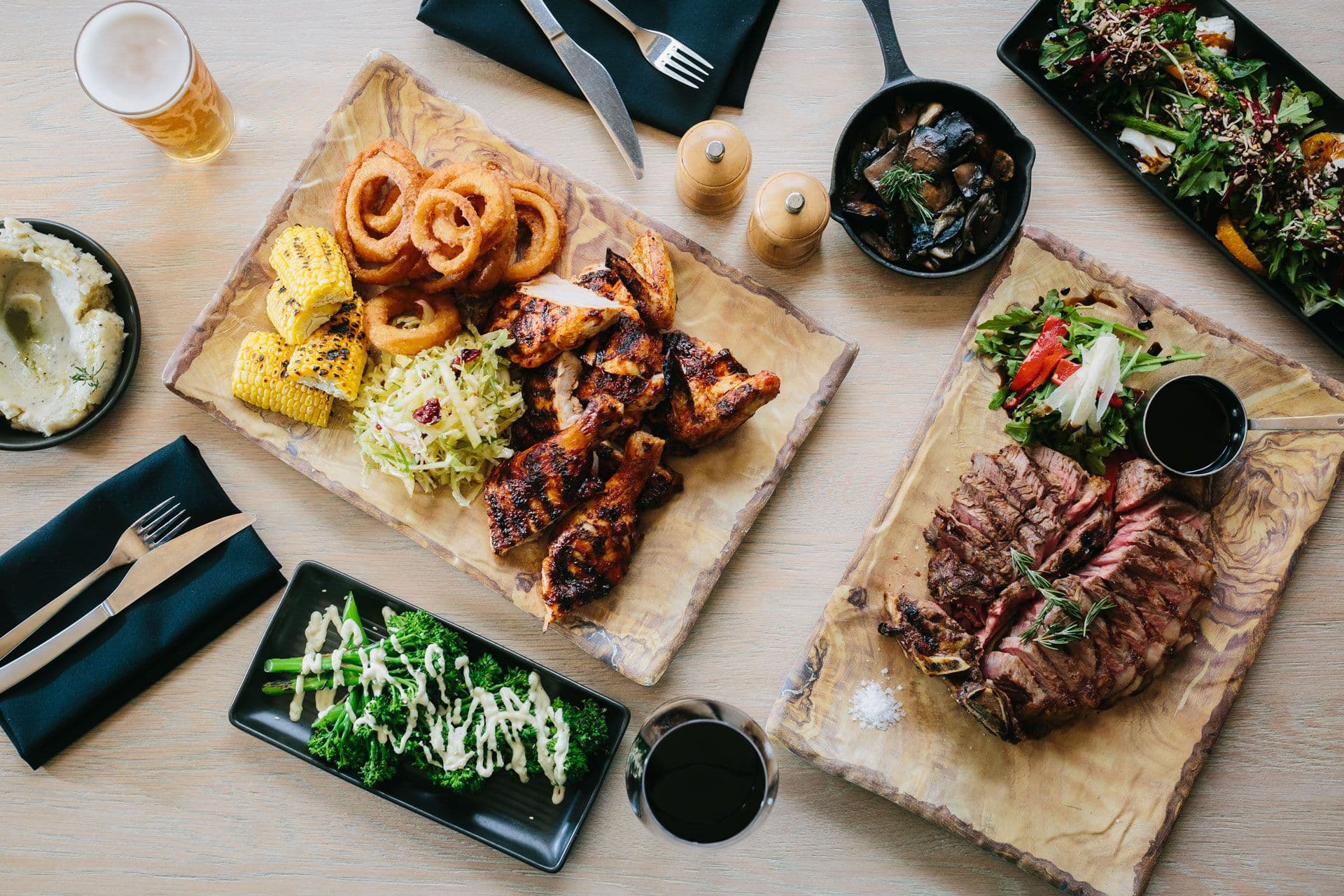 1. Clifford's Grill & Lounge
Discover the finest Gold Coast grill house by the sea with an inner-city feel. Clifford's Grill & Lounge has an array of tasty seasonal delights on their grill menu, catering for all dietary requirements. Enjoy delicious steaks, prawns, lamb shanks, chicken, and an assortment of tasty veggie dishes too.
You should absolutely come and taste our signature 1kg T-bone. It makes for the ultimate dining experience, feeling satisfied from the very first bite. No wonder our T-bone is among our most popular sharing dishes, cooked on a 10 burner grill exactly to your liking and presented to your table on a shared board. Enjoy this tasty delight with house-made condiments and a choice of two sides.
Whether you are a voco® Gold Coast guest, or are staying nearby, make sure you visit Surfers Paradise Clifford's Grill & Lounge. It is definitely an experience that you wouldn't want to miss while visiting the Gold Coast.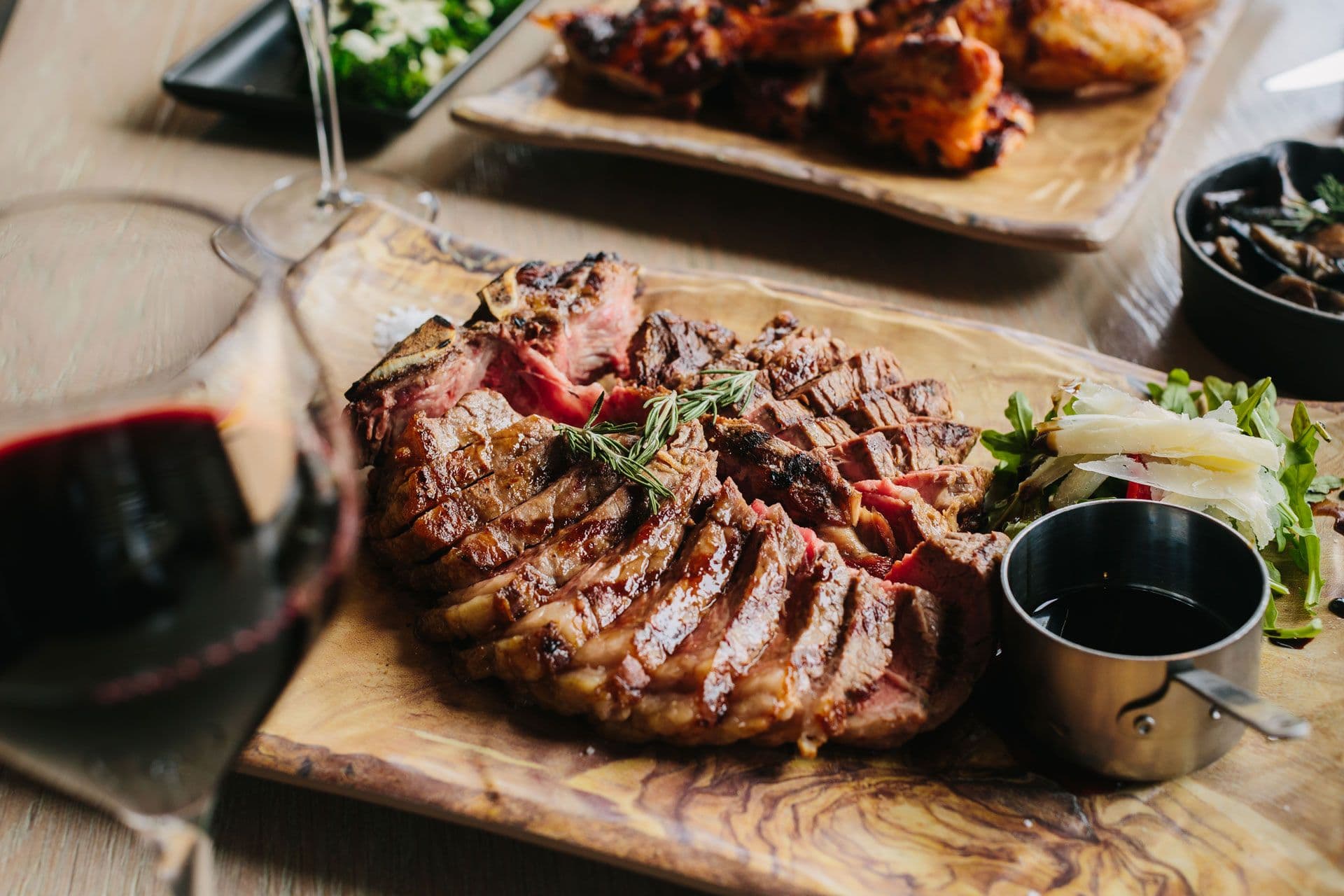 2. Longboards
Located in the heart of Surfers Paradise beneath the iconic QI building, you will find Longboards. This restaurant and bar offers the most magnificent burgers. If you are a person that loves burgers and beer then you should drop by Longboards and enjoy a delicious tasty experience.
The burger's tower over your plate, loaded with everything that you could possibly imagine. Rest assured, they have you covered with a variety of amazing sides to accompany your burger. Tantalise your taste buds with a house favourite or just simply enjoy one of their signature burgers.
Longboards is a surf themed restaurant and bar with a laid back atmosphere that is suitable for visitors of all ages. Who doesn't love a burger? There is even a PHAT Bastard challenge for those of you with big appetites that feel you can beat the meat.
Enjoy craft beers and specialty cocktails, this surely is an awesome place to visit when in Surfers Paradise.
3. Salts Meats Cheese
This rustic Italian restaurant is located in the heart of Surfers Paradise at the 4217 Complex. Discover the most mouth-watering pasta dishes and ultimately the best pizza in the area. Especially if you love a good old pizza that's been cooked in a wood fire oven.
Salts Meats Cheese offer speciality evenings for everybody to enjoy.
Gnocchi night
Cheese wheel night
All you can buffet night
Pizza Pasta Festa
Why not do something different and book in a cooking class? It's on every Sunday between 3-5pm. The Chefs offer their masterclasses helping you upskill your cooking. The pasta class will cost $89 and the pizza class costs $69 per person. This is a fantastic opportunity as you'll be able to take this experience and try to recreate it at home.
Salts Meats Cheese like to consider themselves as a casual environment and are pleased to offer some fun into your dining experience at Surfers Paradise.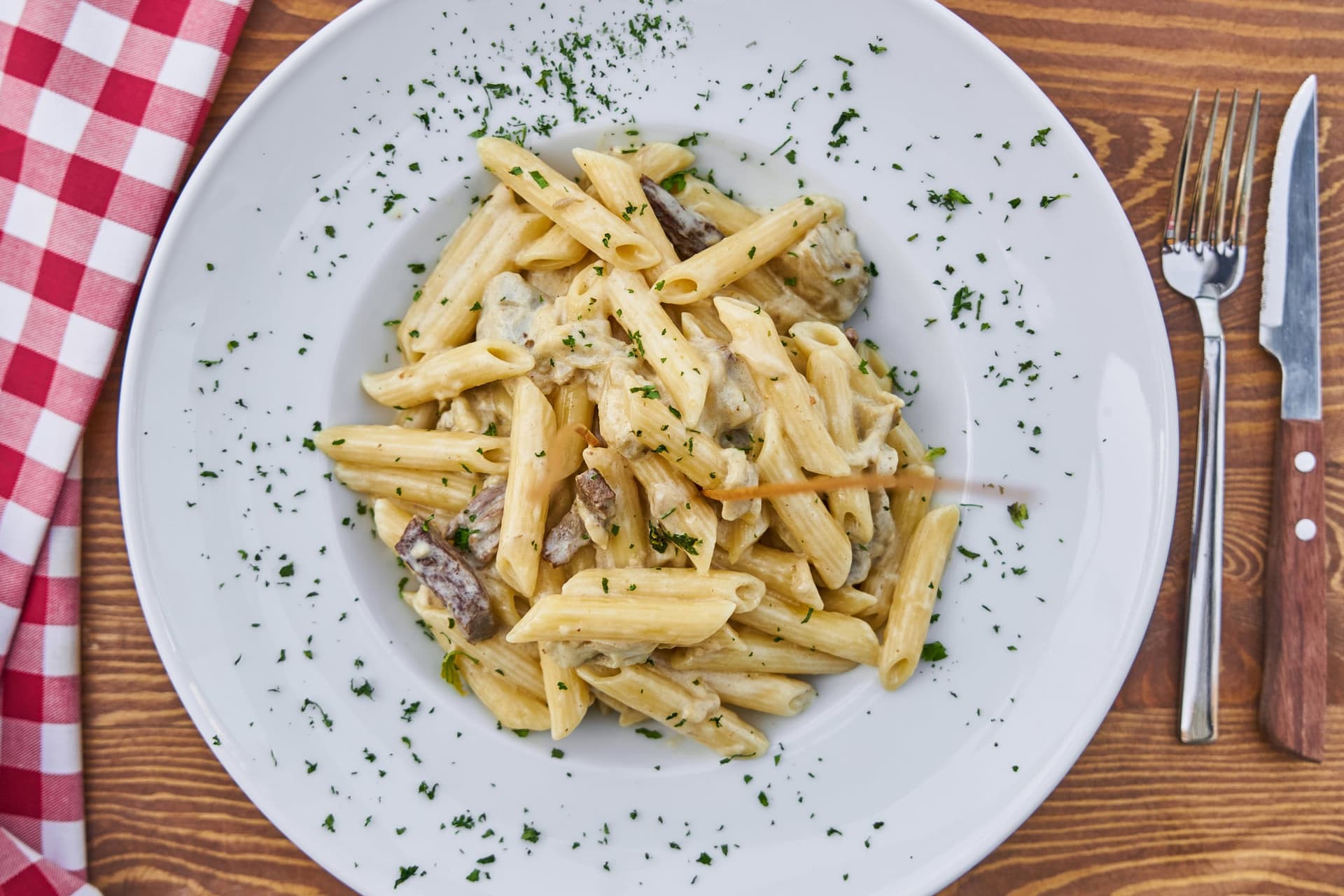 4. House of Brews
If you love your beer then you have to visit House of Brews in Surfers Paradise. Located in Orchid Avenue, you will find that they have 32 craft beers available on tap. Not a fan of traditional beer? There are so many types of beer to choose from like; Mango & Passionfruit Wheat, Treehouse Cider, Organic Cider, Boos Bitter, Tropical Hog and many more. Still not enticed? Then check out House of Brews rooftop cocktail bar. They're the only rooftop bar in the whole of Surfers Paradise serving the most delicious cocktails.
Happy Hour is available from Monday - Friday from 4-6pm. This includes all beers, wines and spirits. Plus, you can even purchase tasty tacos for just $5.
Enough about the alcohol though, what about the food? At House of Brews they have a mouth-watering BBQ menu that will cater for everybody all around the globe. They are pleased to feed the hungry souls with rock, brew and BBQ.
If you are visiting House of Brews in a large group, then they have a speciality sharing option for 10 people called The Magyar Medieval Platter. You will not be disappointed, on this platter you will get; Porterhouse, BBQ ribs, 2 x portions of sliders, mac n cheese bites, dipping bread, chicken wings, halloumi, lamb skewers, salad and chicken schnitzels. You'll be amazed by the deliciousness and size of the plate and all for just $390.95.
5. Terraces Restaurant
For a unique buffet experience on the Gold Coast, we recommend a visit to the stylish Terraces Restaurant. All the dishes here are prepared with the best Australian produce for you to enjoy. Fresh seafood favourites include oysters, mussels and prawns. A wide range of delicious roasts and pastries are also available. Finish on a sweet note by trying out decadent contemporary desserts, including gateaux and pavlovas.
6. Edgewater Dining
If you are after fine dining and a truly memorable evening then look no further than Edgewater. Located on the waterfront in the heart of Capri on Via Roma. Here you can relax and enjoy your meal while taking in the stunning views of Surfers Paradise.
Edgewater serves simply elegant and delicious traditional Australian food. Dine in style with your favourite vintage of wine or choice of cocktail while watching the boats sail past.
Take your tastebuds on a tantalising dining experience at Edgewater, one of the best restaurants in Surfers Paradise. Enjoy the fresh oysters, flavoursome risotto, delightful pasta and delicious burgers. The main menu is seasonal and you can expect to find exquisite seafood dishes, curries, lamb dishes and much more.
If you want to dine in style then make a booking at Edgewater for a truly memorable Australian fine dining experience.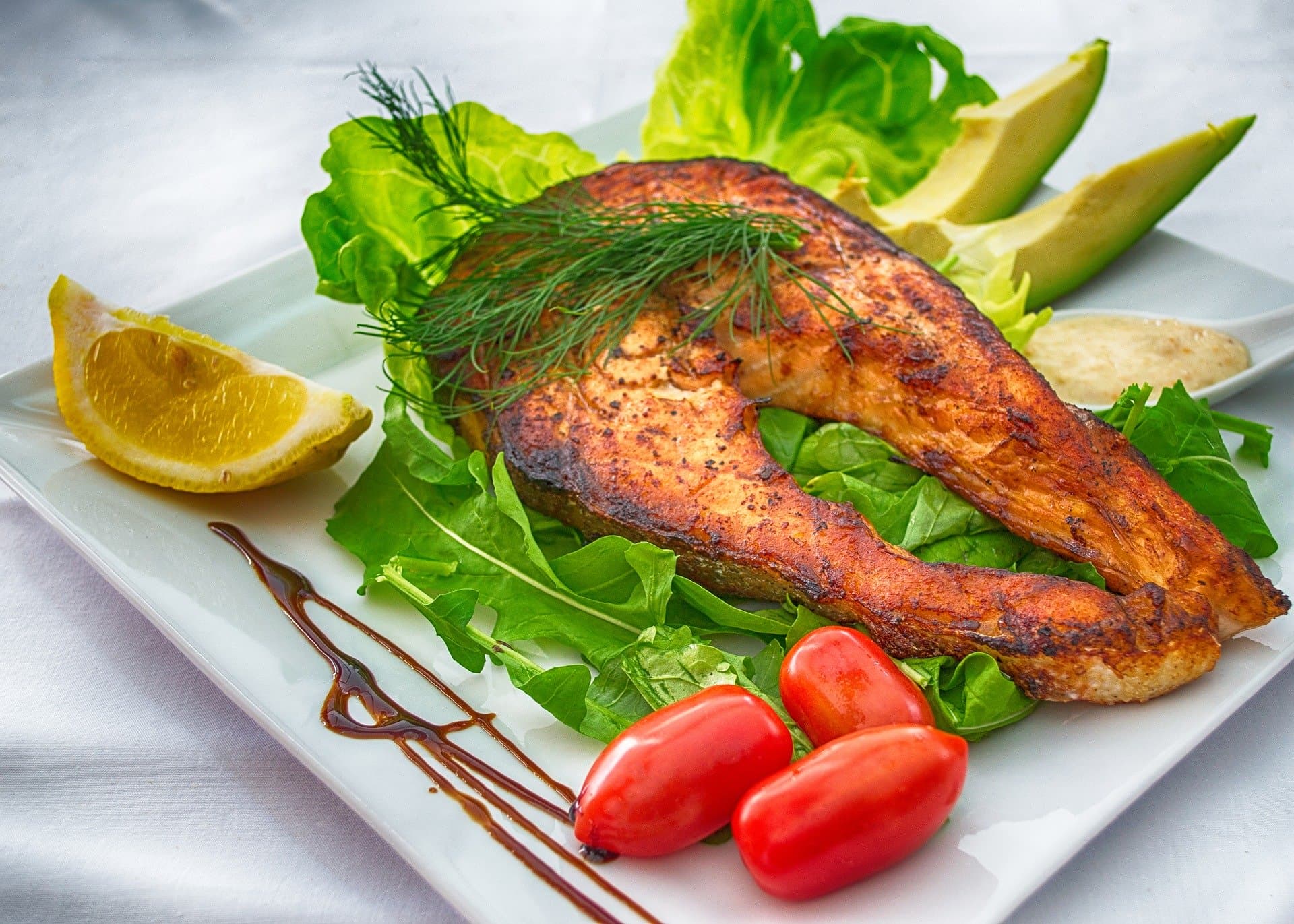 Delicious Dining, Stylish Accommodation
You'll be pleased to know that all of our restaurants at voco® Gold Coast have sustainable initiatives. In addition to the delicious dishes at Clifford's Grill & Lounge, you can also try the tasty delights at Waves Buffet Restaurant and the Social House. We source ingredients that are home grown or local, so that we can provide the freshest and tastiest ingredients for holiday makers and locals alike. If this sounds like an experience that you do not want to miss, then why not also book a stay at voco® Gold Coast?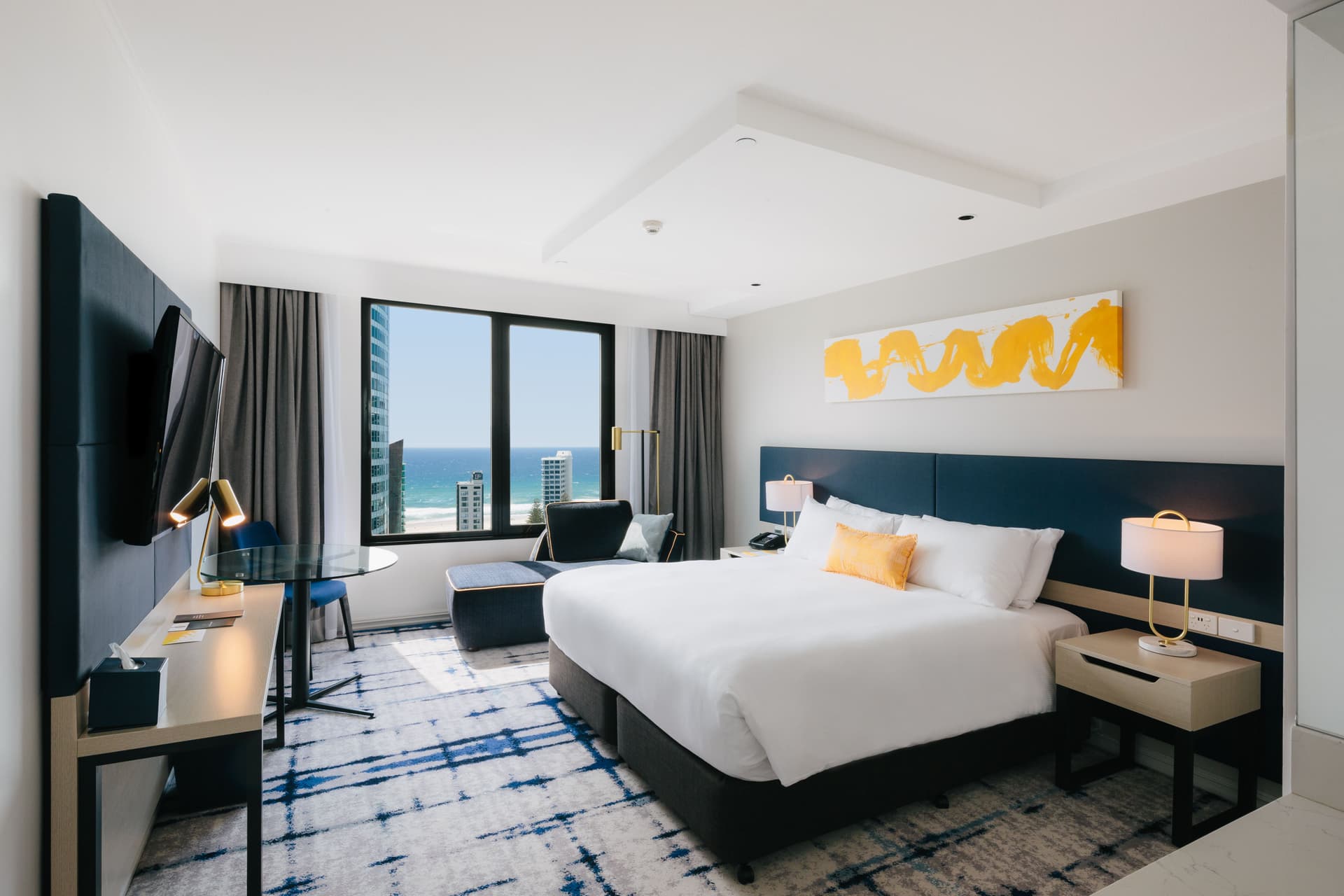 Here at voco® Gold Coast we offer modern, stylish accommodation for all. Whether you are a local looking for a mid-week escape or are simply planning your holiday in Surfers Paradise. We have rooms and suites to suit everybody's need, with all the necessary comfort and amenities. At voco®, we're all about fun in the sun on the Gold Coast.
Surfers Paradise Top Restaurants
Discover the best restaurants in Surfers Paradise with an array of incredible options to choose from. The biggest decision will be where you want to eat first. Visit Clifford's Grill & Lounge for their speciality T-bone or enjoy a mouthwatering burger from Longboards. Discover the best craft beer on the Gold Coast at House of Brew or have a fine dining experience at Edgewater.
No matter which restaurant you choose to dine at, you're bound to have an incredible Gold Coast dining experience.
What are you waiting for? Come and experience some of the best restaurants in Surfers Paradise.